Joined

Aug 18, 2019
Messages
Reaction score

127
Location

Leeds UK
Hi,
Back with another old taito board and an idea to see if I can convert it in to something better and more fun. Nothing against Kageki, but its not my cup of tea!
I thought I'd have a go at trying to convert to Insector X as it looks more like the thing I'd enjoy and its another 3 x z80 version of the pcb.
A caveat is this may or may not work out, so its just experimentation and trial and error for fun, like my other 2 Taito football pcb experiments were previously.
So I have this board
From some investigation, mame research, rom ident tools and pics off jammarcade.net I have worked out the following:
U32 & U31 are the main game roms both 27c512 roms (64k each)
U38 is the sub cpu rom (27c512)
U1 to U8 are Graphics roms (1mbit mask roms)
So looking at Inspector X the main game rom is a 27c1001 and the sub rom is a 64k. I thought I'd try an experiment and split the main insector x game into 2 files, swap the sub rom like for like and see what happens. Also kept all 4 pals the same.
This is the board with the new roms in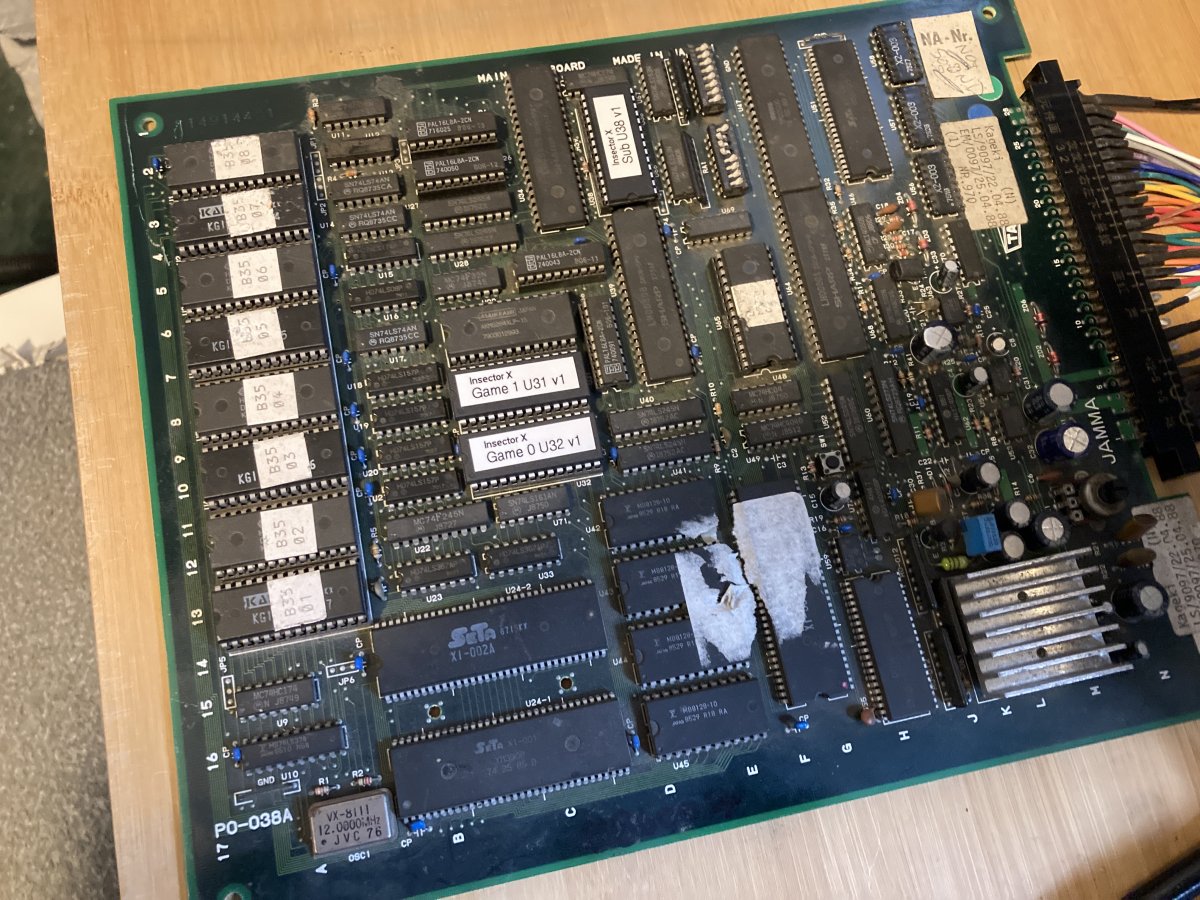 On powering up I got this: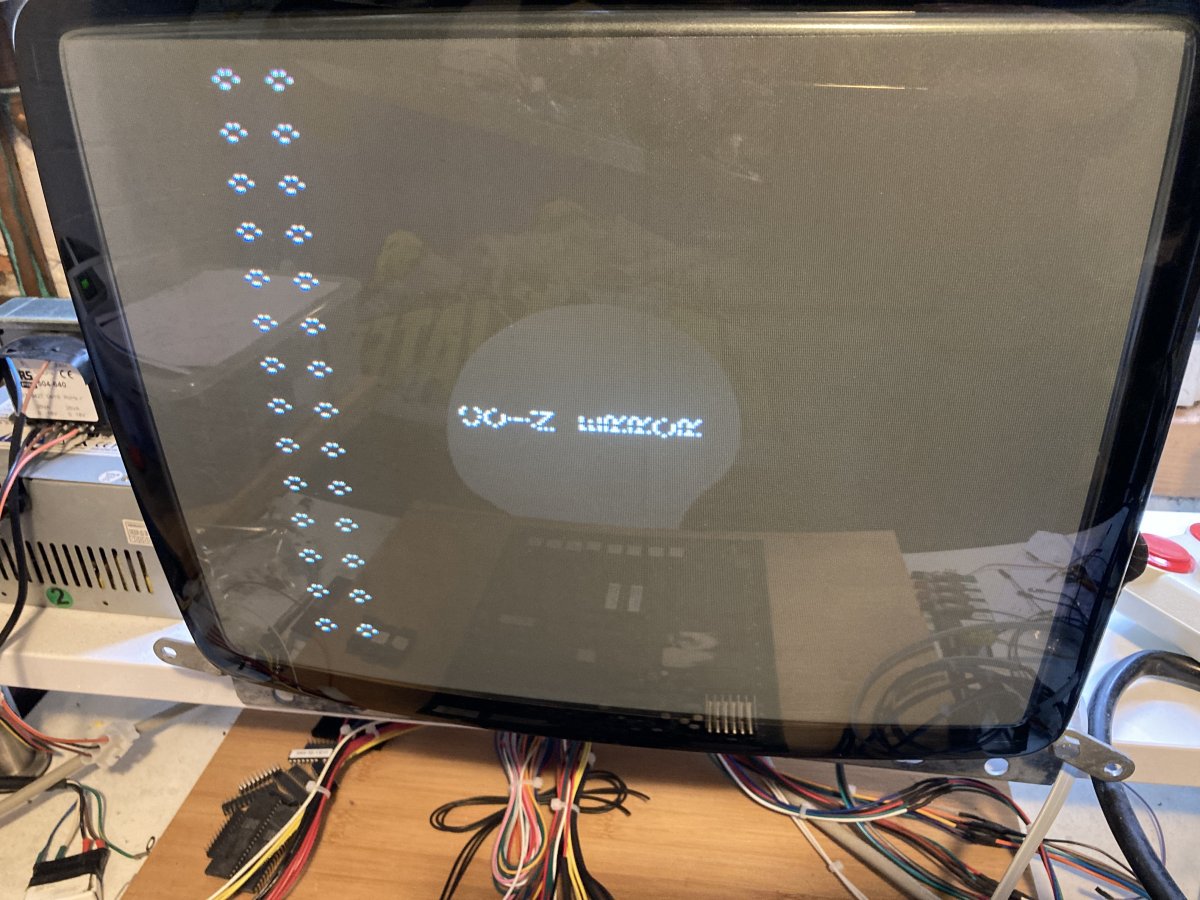 Not a total disaster, but not sure what I've missed in terms of a 'coin error'.
The font issue I am not too worried about currently as I am doing what I've done before with the other boards and only altering the game rom parts to start with and using the old graphics roms in place. An interesting note also is I can get the picture above to flip with the correct dip switch settings from the manual for insector x, so the game code must be running. To some degree anyway.
So if anyone has any thoughts I'd love to hear what you think etc. I have tried a simple addition to the gamma harness and some 120R resistors to 5v on the coin counter outputs but does nothing.
Last edited: