Joined

Nov 25, 2016
Messages
Reaction score

122
Location

SF, USA
Hi everyone,
Maybe someone already posted something similar, however I have not found tutorials on everything you need to do to get this up and running.
So here's what I did :
- I desoldered the 29F400 chip
- removed the battery
- put the chip in my programmer
- erased it
- programmed the SuperBIOS for custom SH2
- verified it
- enabled protection
- soldered it back.
I triple checked the solder joints, no shorts, I also reflowed every pin of the custom SH2, again very careful to use flux and not make any bridges whatsoever. Here's the damage :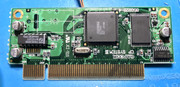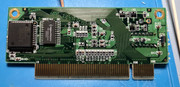 Is there anything else that needs to be done ? When I boot with this cart, CD starts spinning but blank screen. Sometimes I have a small fade in the top of the screen and garbage going from left to right.....
And sadly when I put back my SF3 3rd strike original cart, that worked last week, now I get a black screen again, but that's a sob story for another day.
Obi-wan Keno-arcadeprojects, you're my only hope !