Picked up a "Junk Treatment" TTX from YAJ for $20 (Plus shipping).
Video Card was completely dead, my test PC wouldn't post with it plugged in. PSU is OK, RAM & I/O card tests ok in my TTX+
Managed to get the PC to POST using the onboard video but not 100% of the time. So I popped the motherboard out and behold we have knackered caps...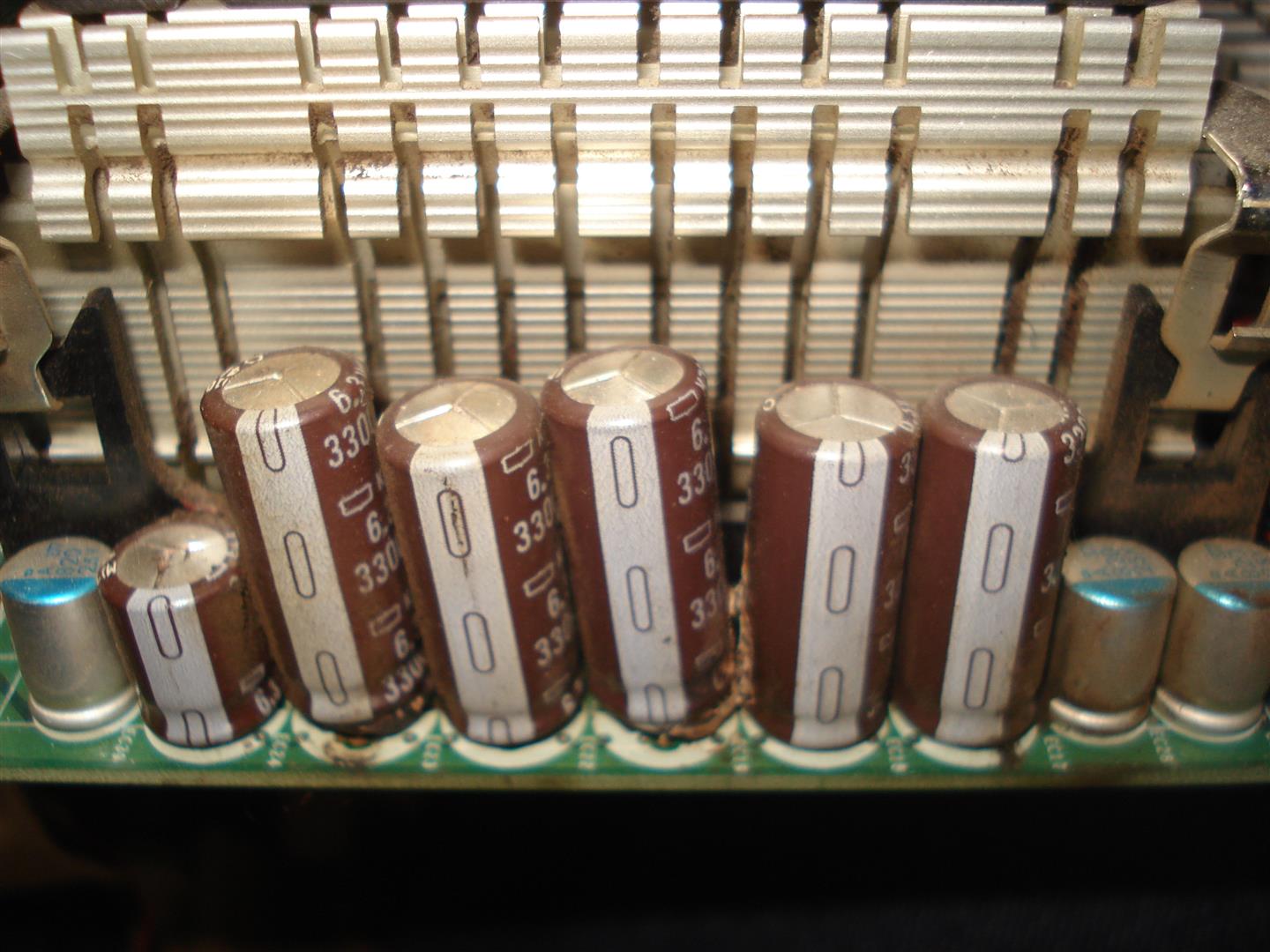 So what's the best way to go around this and is replacing them likely to fix the stability issue?
I was thinking of getting 105 degree caps, replacing all 6 by the CPU and the three between the PCI slots (all the other caps look ok - no bulging or signs of leakage).
I was going to chop the top off the caps, clean off any electrolyte and solder the new ones to the original legs (rather than risk damaging the PCB de-soldering them) or should I just fire up the 888d and solder sucker?