Hi.
I'm trying to install some games into my lindbergh machines....
I use a "newer" ide blanck hdd, Afterburner Climax compact flash and Keychip.
I'm using an Xbox 360 Hd-DVD reader with the original AB Climax Disk.
Lindbergh boots just fine, the hd-dvd spin but after the loading screen, it stop on the Validating Disk and rest there forever.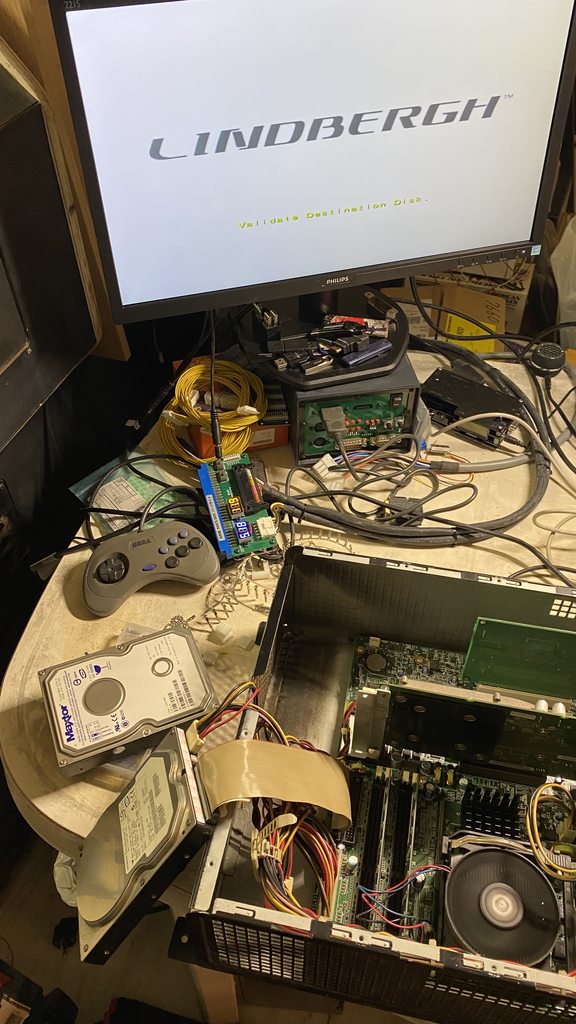 I tried using other keys, games and also ide hdd, but nothing change.
Any hint on this?