Hey guys,
Thought i would show off what i am working on at present...
I am in Melbourne Australia so this is pretty rare in my country
I bought a NSS that was converted to a Area 51
It was pretty straight apart from the gun holes on the front side
so the fun part begins
The restoration
I had the PCB and games and two sets of controllers so it was a given i track down one of these bad boys..
so i started to pull down the cab, it actully comes apart in three pieces which is awesome cause this bad boy is super heavy.
Out came the Glass, monitor bezel, CRT Tube (Phillips) and chassis WG K7000 and then the mini marquee holder and top speaker shroud with header insert
They will be sandblasted and restored in hammertone like original.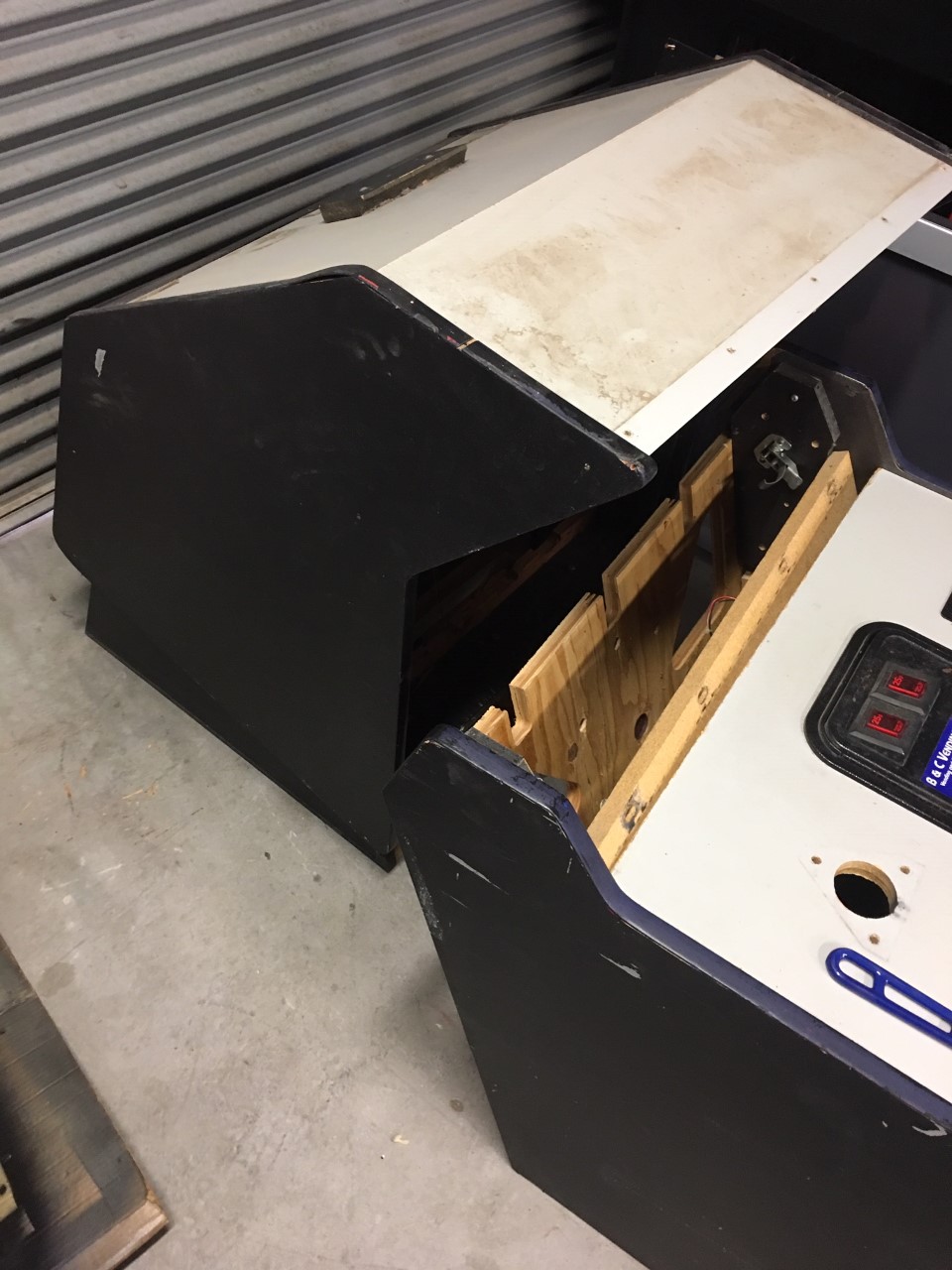 There is a massive steel foot rest at the base that weighs a fair bit and was a night mare to pull off
This will be sand blasted then powdercoated black again for years of use ahead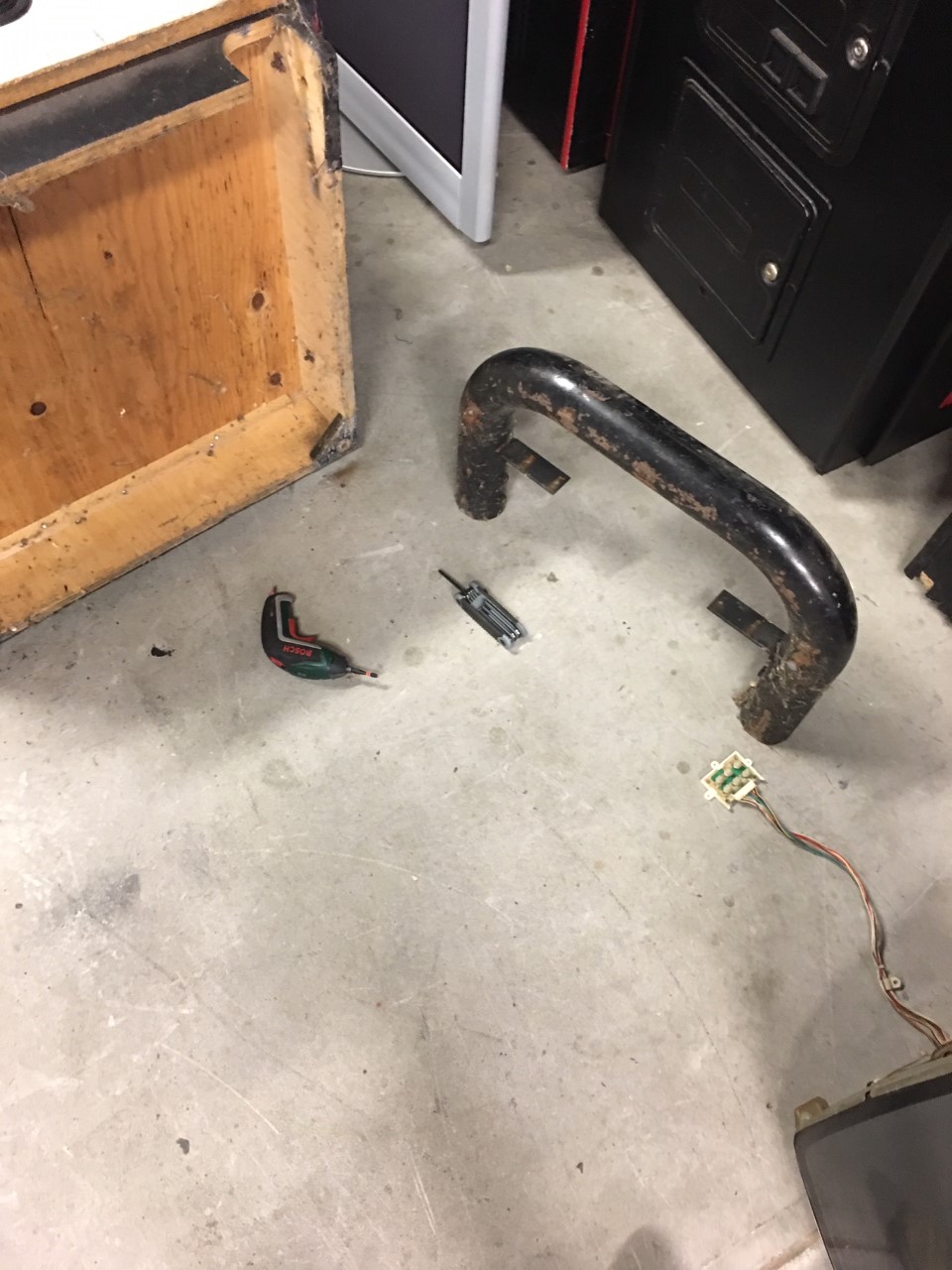 This thing is honestly so heavy ive put some heavy duty castor wheels on it so i can move it around without doing my back in.
Here is the mini marquee holder and header and speaker shroud.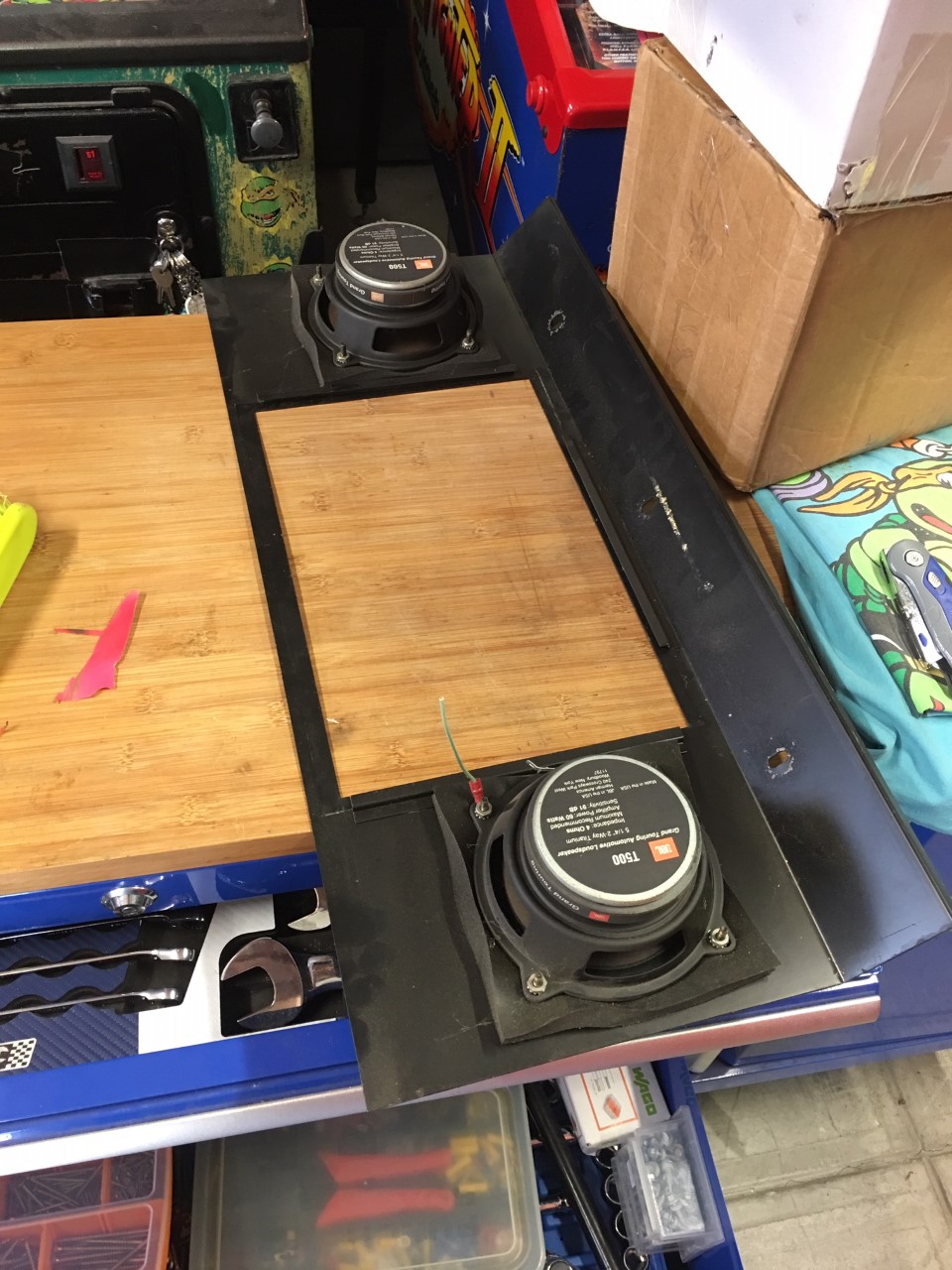 running some smooth JBL speakers these are great ill keep these
Mini Marquee holder with all pins and brackets in tact. have ordered new perspex for holder cards and copied worn out original will look brand new again.
Last edited: