After the NEO GEO giveaway that I did recently, user
@Dreamstate
offered to send me a broken NBA JAM Tournament Edition PCB to see if I could get it running again.
The PCB would boot to the CPU board test screen, but showed a bad ram test for UA11, UA12, UA13, UA14, UB11, UB12, UB13, and UB14 which are the pixel and palette ram. Once past the CPU test screen the service menu did not show any graphics except for brief flashes of the menu while cycling up or down in the with the joystick. During those brief flashes the service menu graphics were garbled.
I pulled up the NBA Jam Operations Manual to consult the schematic for the CPU board. After consulting the schematic I found that all of the failed ram chips are tied together on the same address bus and run on the same serial clock line. I figured that if all of the chips were failing, it seemed likely that the problem was somewhere on the address bus or possibly the serial clock line (vsclk). I pulled the datasheet for the RAM chips (HM538123AJ-8 ) and began probing pins with my oscilloscope. Serial clock was present on all of the chips so that wasn't the issue, I started to probe the address lines and got activity on A0-A7 but got nothing on A8, I also noticed that when the probe was connected to A8 of any of the RAM chips suddenly the menu graphics returned. Obviously the problem was somewhere up the chain of the A8 line so I looked at the schematic and found that the next place that A8 connects to is pin 7 of component UD7 (74F253). I took a look at UD7 and here's what I found.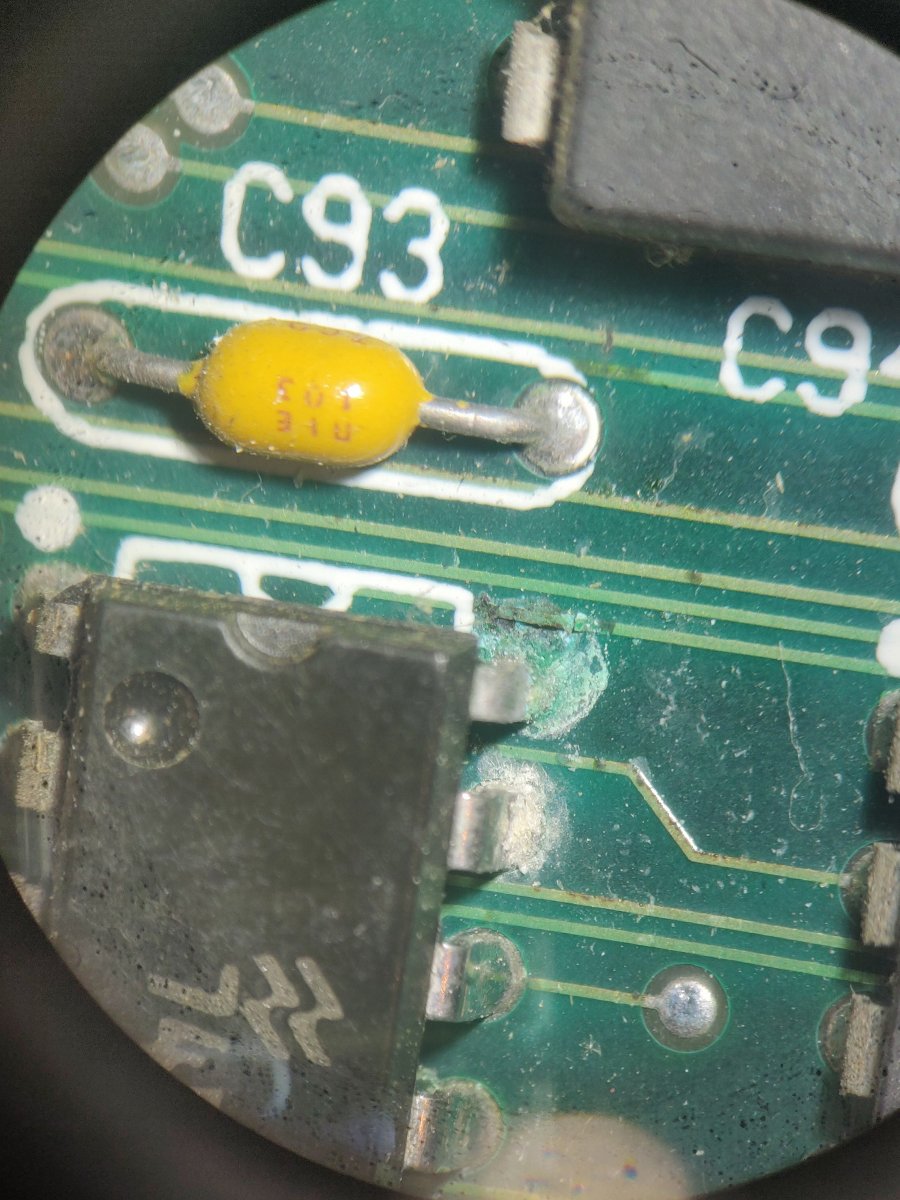 There is corrosion on the solder joints and some apparent trace damage. I decided to remove UD7 to see what it looks like under the chip.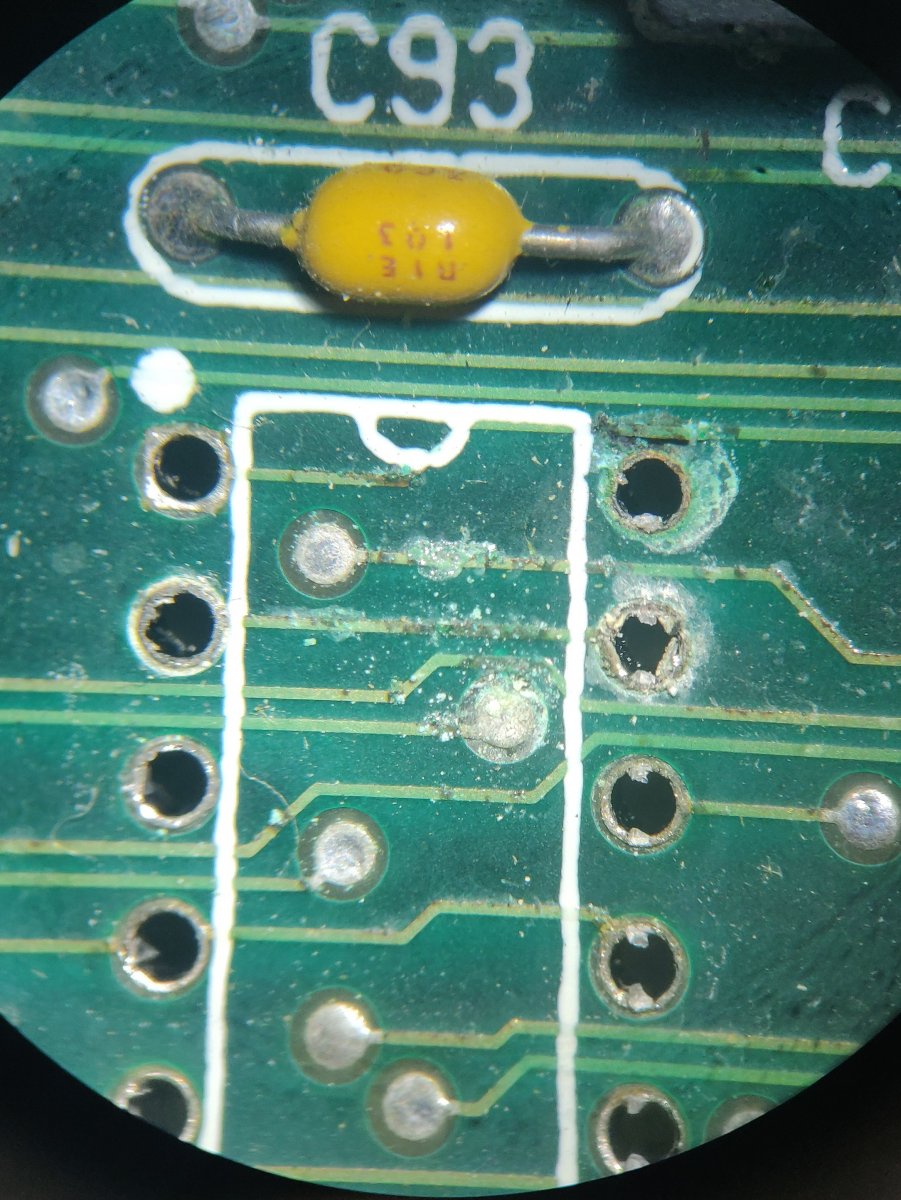 So you can see there is quite a bit of corrosion and a completely broken trace. I removed the solder mask with a fiberglass pen and tinned the traces where the corrosion made it under the solder mask, then I ran a new wire to repair the broken trace.
I reinstalled UD7 and plugged the board in to test. The video ram test passed, as did the other ram and rom checks and now the game works perfectly again.
This was a lot of fun to troubleshoot and repair. Huge thanks to Dreamstate for sending this my way it was a good diagnostic exercise.
Last edited: