Joined

Jul 22, 2015
Messages
Reaction score

547
Location

Taiwan
6.2 Updated!
All the aero panel order will be shipped this week. I have shipped couple out.
5.18. Updated!
Panel is ready for ship. Check your PM for payment information. I'll start to ship panel out this week.
Overlay feature
Due to different printing way, It's really hard to get the repro 100% same as the original.
I would say the overlay is 95% like the original one. You still can see few different from the original panel.
Check the compared pictures here
https://www.flickr.com/photos/alberto1225/albums/72157713709862742/with/49899566988/
If this result is not like what you think and you want to cancel the order, let me know.
About the shipping during Covid-19
Parcel will take extra time to arrive when ship via Airmail. (3~4 weeks)
I only recommend ship parcel via EMS now (in 1 week).
Postage to US[/B]
1 panel $ 30 EMS (was $ 35 I'll cover $5) / $ 21 Airmail
2 panel $ 42 EMS / $ 32 Airmail
4.6 updated!
The repro 1P/2P aero panel is going to be produced soon. Here are button configuration I will do.
There are 3 types for 1P and 2 types for 2P. I also do custom layout,let me know if you need.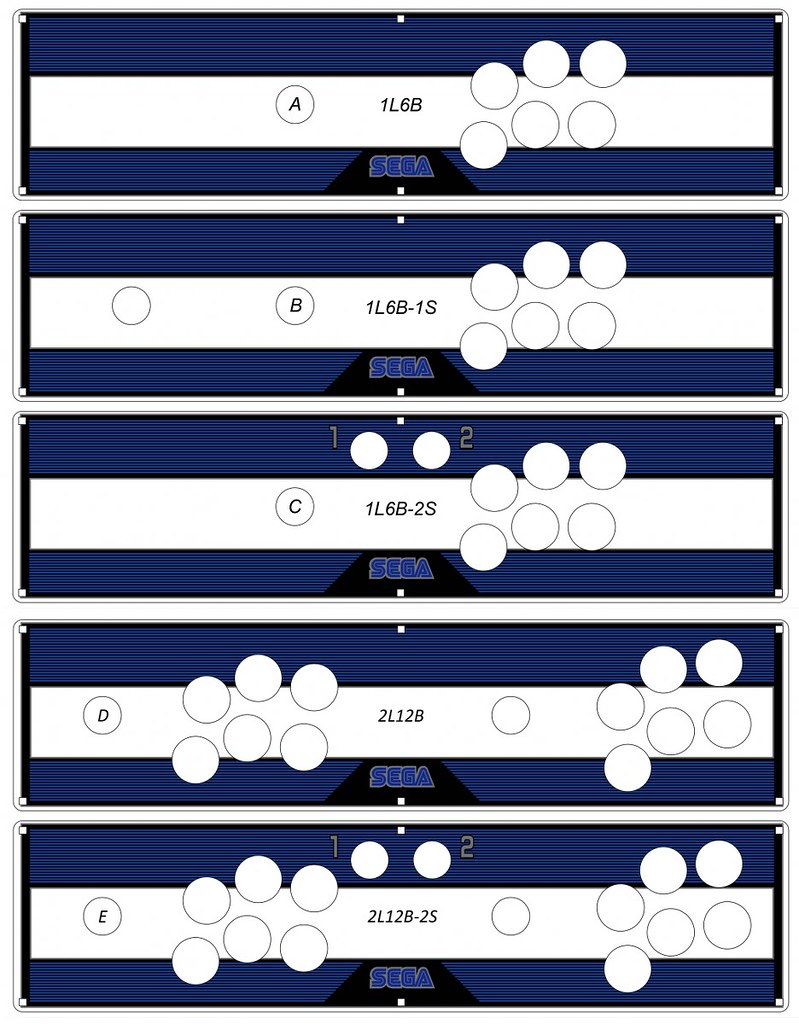 Button configuration ( S = start buttons )
1L6B
1L6B- S
2L12B
2L12B-S
Last edited: