Joined

Oct 18, 2021
Messages
Reaction score

47
Location

Australia
Hey everyone,
I recently picked up a totally gutted Sega Aero City cab for $50 AUD. I grabbed it off Gumtree, which is like the Aussie equivalent of Craigslist. When I got it home, it looked like this.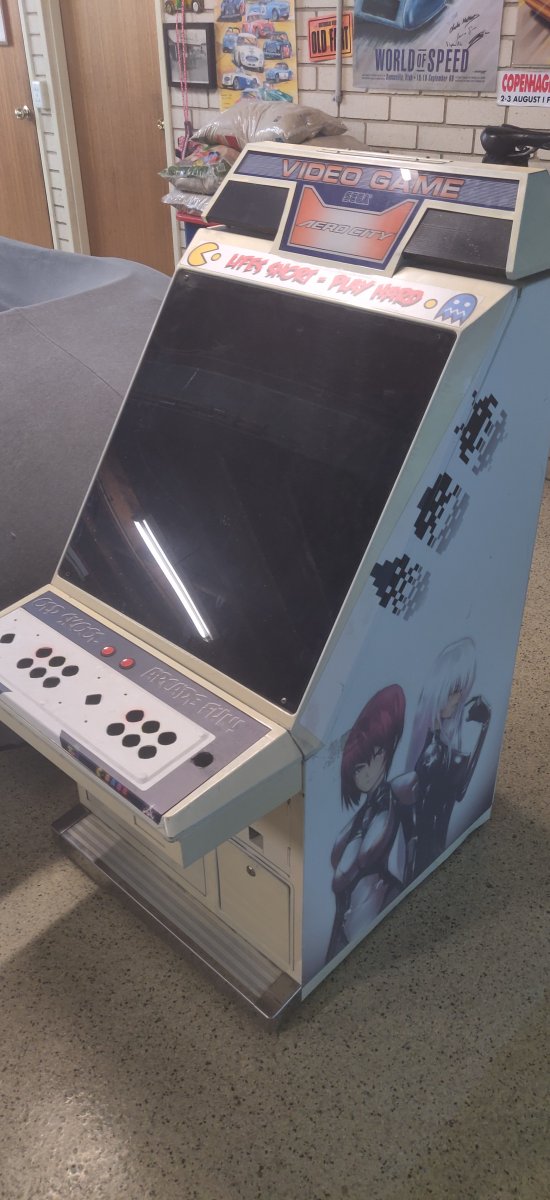 Hideous decals on the side, a terrible rattle can paint job with runs everywhere and not a single original part inside. In fact, not a single bit of wiring inside the entire thing. Literally just a shell.
First step was stripping the decals. I used a heatgun and did a lot of peeling. It was painful and time consuming.
Second step, strip the glue residue, and sand that baby back to some sexy-ass bare metal.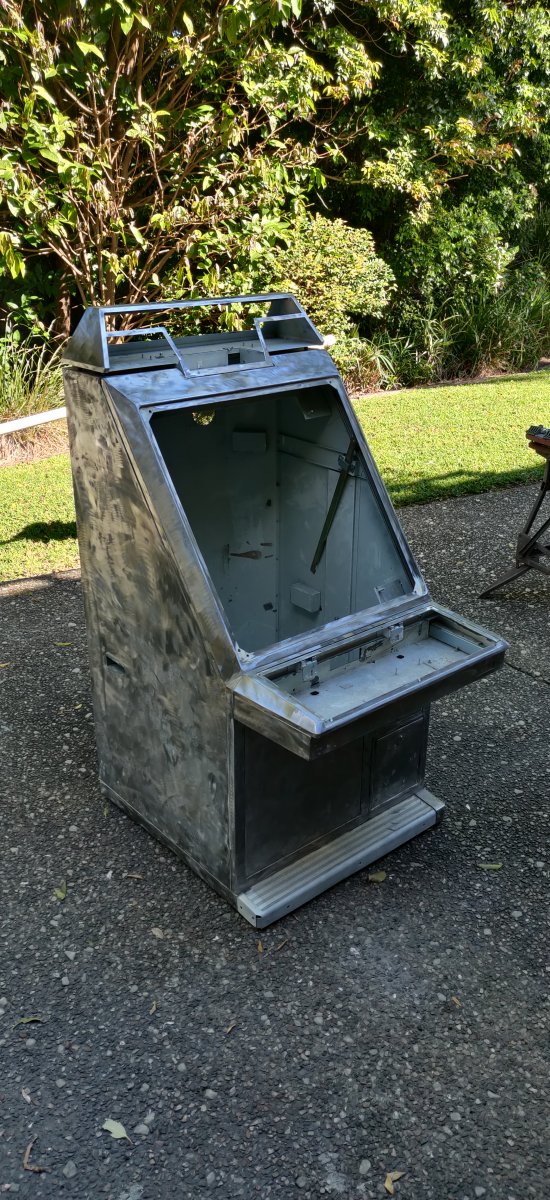 Third step, smooth sand, prime and paint. The painting was done by my dad who is pretty handy with a spray gun. Thank god for parents with a good workshop and a set of tools. It's not perfect, but it's good enough.
Now it was time to get it home and put it back together. So here it is back in my games room after the painting.
As you can see, I had already dropped a 26 inch Nanao MS-8 in there, always good to have some spare monitors stashed away for projects.
Now I was left with the problem of the bezel. Finding an original Sega Aero bezel was obviously going to be nigh on impossible. Instead, I tracked down a bezel for a 26 inch monitor that I could trim to fit the cabinet. It ended up looking like this. This is just a test fit and it still needs a coat of paint.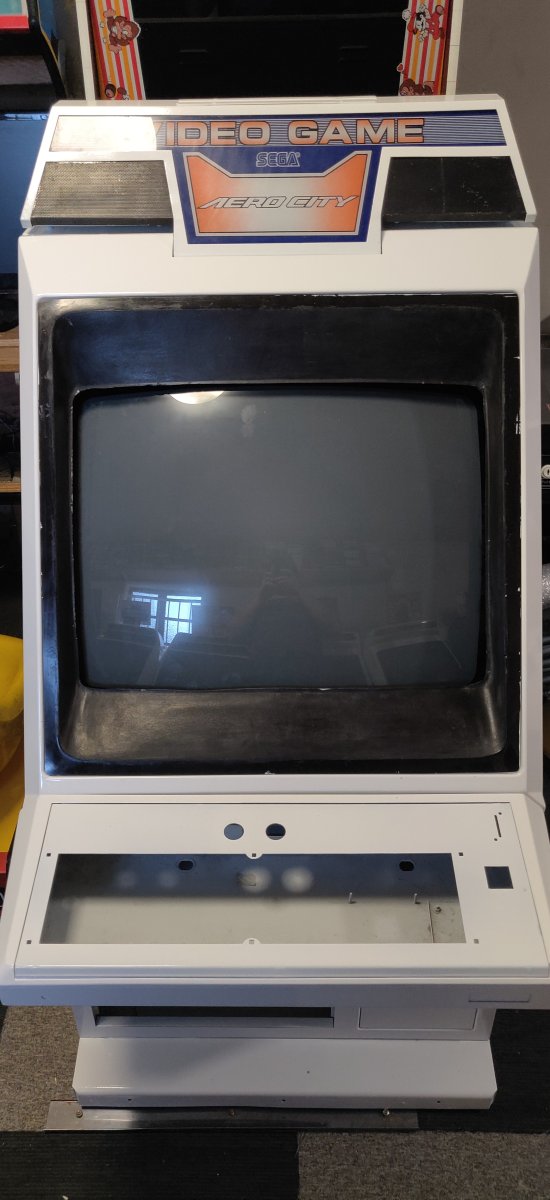 It's far from perfect and has big side gaps down the sides of the tube, but it's the best I am going to get unless someone can magically find me a Sega Aero bezel.
Obviously, I still have heaps of little things to do to the external cabinet. Polish and reattach the chrome strips on the base, get some speakers fitted (no original speaker mounts present) and also apply decals. I have a full set of decals on the way from GateNinety and a repro control panel on the way from eBay.
Then I just need to totally wire up the inside. Small job right?
Rather then play the expensive roulette of buying original parts from YAJ I decided to instead keep it simple and use a Gottlieb power distro box that I gutted from an old driving cabinet. It's a beautifully made bit of kit and has everything I need to feed 240V to the wall and 110V to the monitor. Even has a JAMMA harness I can use with a fingerboard plugged in.
Anyway, If you made it this far. Thanks for reading. The restore may not be up to standard for some of the other candy nuts out there, but it's gonna be good enough for my garage