Going over the route 66 I picked up recently, I figured a stopper was missing on the driving shaft, thanks to
this ebay listing
.
Good thing my favorite game moving helper is a machinist in real life! Not only did he remove the screws that were broken on the shaft (from the previous stopper), but he fabricated a new one, again thanks to the pictures on the listing.
Here it is: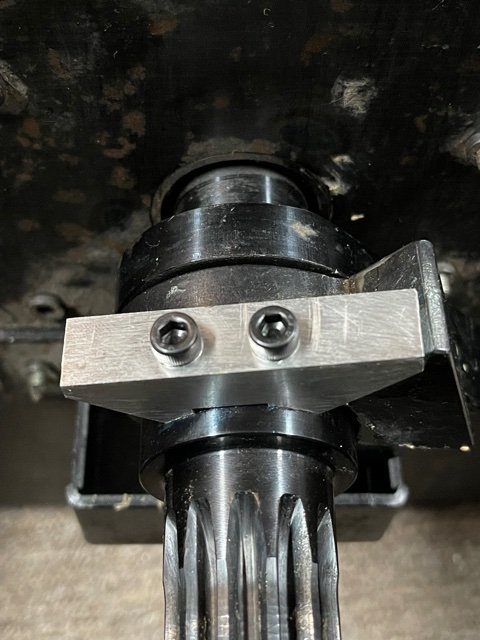 Here it is in action
View: https://www.youtube.com/watch?v=2rrOZuK4Ko0
Pretty happy with it!
and man, no wonder the game so heavy:
Now if I could figure out where to get these compression springs from the steering rack for cheap, I would be golden.
Last edited: