Hey all,
Looking for some advice on an issue that is driving me crazy. It will take a bit of explaining so bear with me.
I recently got a Vega 9000DX. It is much the same as the one depicted
here
. It's awesome but one day the power supply died and I could not find the exact replacement for the Sanwa swn-7e so I replaced it with a very similar one I found
here
.
Now when I replaced the power supply, being Australian and a licensed Electrician (which I haven't done for a living for 18 years now), when I looked inside I noticed the Japanese don't earth things. I figured what the hell, I will replace the power lead with a standard 3 pin Australian plug and connect earth to the case with a lug and connect the frame ground on the power supply. I did it for 2 reasons: 240v straight into a metal box like this is actually illegal here and I have small children in the house who I don't want to be electrocuted.
Anyway it all works fine except for one little issue: When the AC powerleads are near one another I get a slight diagonal shimmering on the screen - its very slight but noticeable. I can't capture it well on a camera

I am connected via RGB to my monitor.
If I disconnect the new earth wire the problem goes away but I am back to my original issue of mains power un-earthed in a metal box.
I read in a couple of places that some arcade operators connect the logic ground to the frame ground because these issues stem from a ground loop issue - this sounds to me like a terrible idea.
I tried to use a ferrite bead around my power cable which didn't help.
If I separate the AC leads from one another, even by like half a meter or so the issue goes away.
I thought I could maybe wire in an EMI filter but it looks like my power supply already has one internally.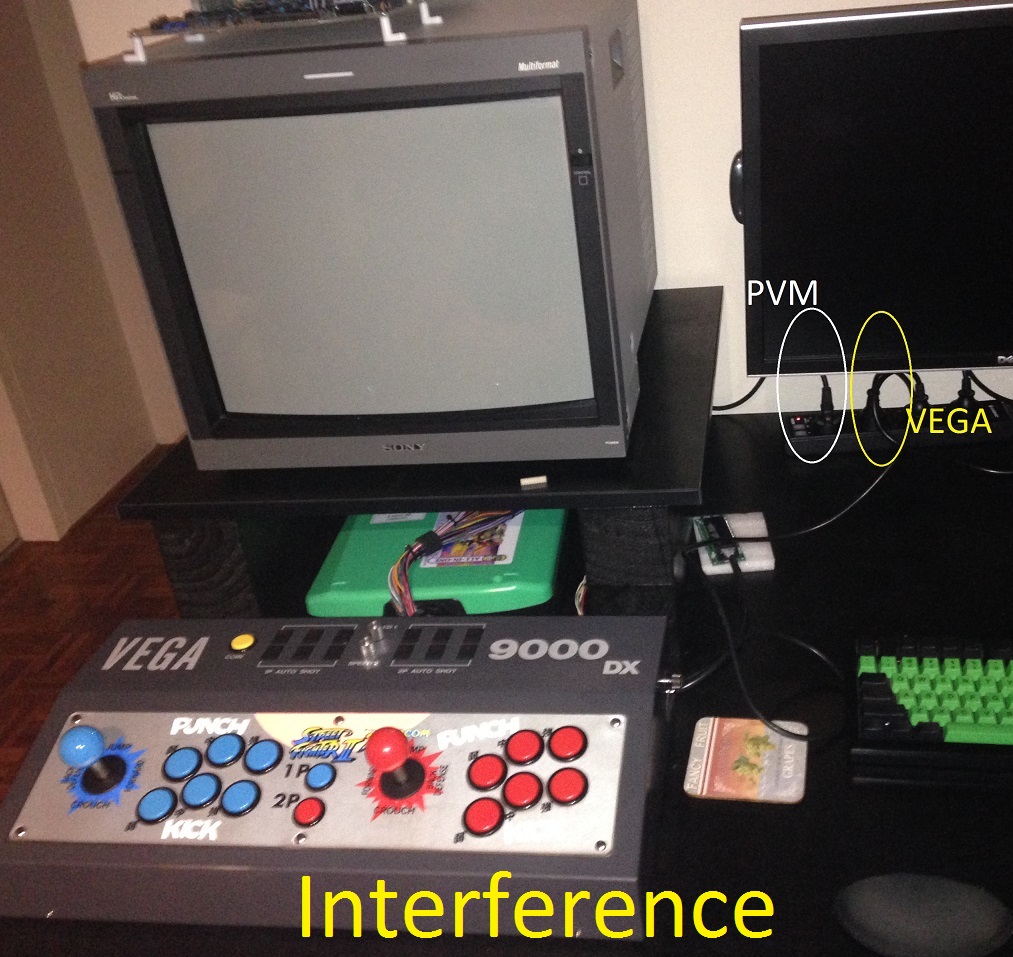 I obviously can fix this pretty simply by just keeping the power cords physically apart from one another but I would love to hear from someone who might know why this is happening or who might know how I can fix it.
Cheers!