Hello
I have 2 system 18 with a very special issue. Get to security mode 2 second after boot, I saw a picture after black screen like PCB turn off but with red LED light. it's seems a watchdog run somewhere.
This issue appears only with mu New Net City, with supergun it run. I will test with standad JAMMA cab this week end, but I am pretty sure it will run.
In first time I suspected one power supply issue with my NNC ( SUN Naomi PSU), but after tested with an ATX (with adpter) same issue.
I use the
@invzim
's jammafier for use my JAMMA PCB with my NNC.
The second is with one pcb, sold with suicide battery dead. After shadow dancer conversion with
@Apocalypse
's romset game run but with major gleetch.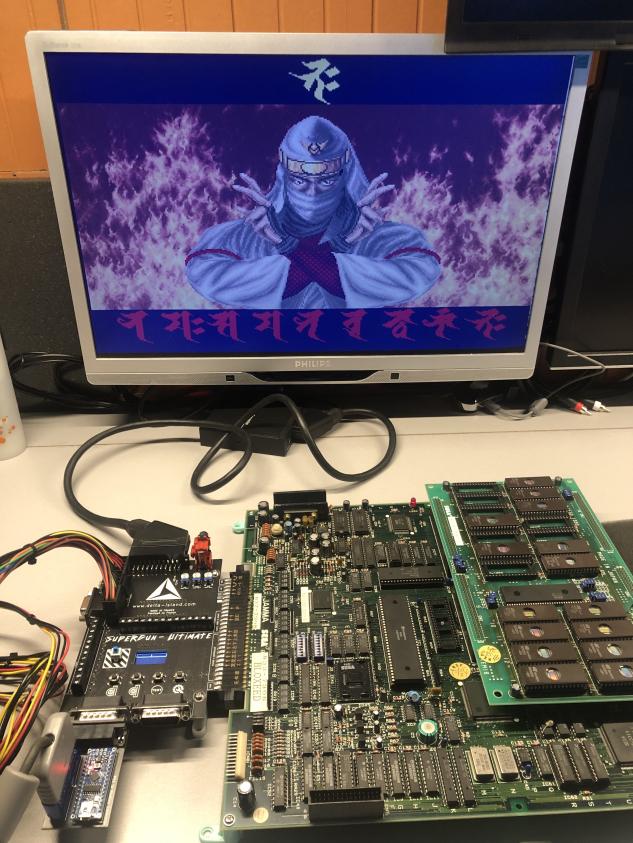 please help me THX