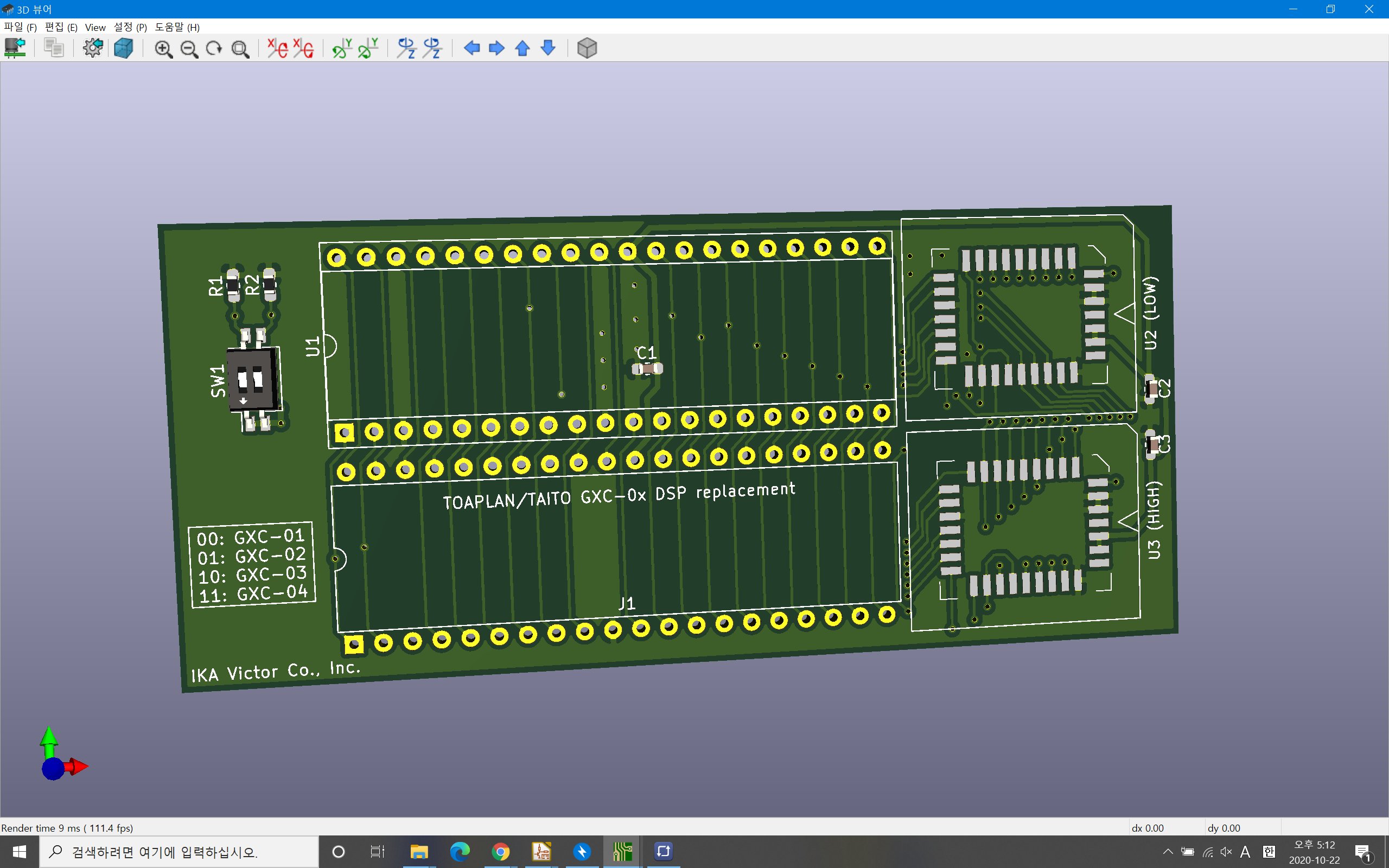 There was a request from people who has a dead Twin Cobra PCB within the Korean arcade community.
Their common problem was a GXC-0x DSP that had been previously died. A custom numbered DSP is actually a TMS320C10, and its firmware can be executed externally by activating its microprocessor mode, ignoring a program in the internal Mask ROM area. So without obtaining an EPROM version with a CERDIP package with the glass window we can use a cheapest chip.
This board can change DSP's firmware so it can be used on all four games.
Last edited: