Joined

Jul 10, 2016
Messages
Reaction score

369
Location

New England (USA)
I'm deciding to part with one of my grail holdings & what could possibly be one of the only surviving battery CPS3 Third Strike kits of its kind.
I'm putting my CPS3 Third Strike Asia CD kit up for sale. Yes, Capcom actually made a CD version of their Asian Third Strike release which contains A.I. that is extremely more difficult when playing the CPU than what everyone else is playing via Darksoft. This BIOS is also a undumped version region not in MAME or in the SuperBIOS or UltraBIOS, meaning whoever might end up with this is playing a one of a kind release of Third Strike with dramatically different A.I. (highly sensitive read inputs, counter/parrying, etc) than what you might be used to. You can also rewrite the game with this version.
This kit was in business use (not on a shelf for 23+ years) & the cart and some of the manuals do show some normal surface wear. However, the move strips (which are the correct Asia region-issued ones for Third Strike) remain unused (see photos). Print is exceptionally smooth on these compared to their USA counterparts.
The cart has a >2021 Tadiran TL-2150 3.6v 1/2 axial lithium battery installed by me for many more years of reliable operation. This was installed a year ago & is as reliable as can be. For safety, any shipment of this will have the cart placed in an antistatic bag & securely packed separately from the motherboard. Motherboard is clean and fully functional, with a full set of original Capcom SIMMS.
Here's what you'll be getting:
Third Strike Asia CD cart in original housing with a Tadiran TL-2150 3.6v 1/2 AA battery installed (>2021 date code). This Asia CD BIOS is undumped.
Revision 3 motherboard with full set of original Capcom SIMMS with full functionality/rewrite capability/no operation errors. Motherboard is exceptionally clean and unwarped & is mounted on a custom plywood base for safe handling.
CR-505 SCSI drive fully working with original SCSI and power cables
Original unused movestrips (correct for Asia region)
Original CAP-33S-1 and CAP-33S-2 discs with original jewel case (if you want to either play Revision A or B! Revision A will come loaded)
Original cartridge mounting bracket & screws (see pictures; this will de disassembled for shipping)
All manuals as pictured (including an Original Third Strike Asia manual, software exchange manuals/notices, and CPS3 manual)
Sold for $3,000.00 expedited shipping (via PayPal F&F) in the CONUS only.
Please check around this board for my positive feedback; I've been reliably in this hobby for over 20 years and this will be guaranteed to arrive to you fully working when installed correctly. Please not that I've also encountered recent difficulty with international shipping and am not doing so at this time.
Also, I kindly ask that there be no price policing - I know what I have here and what this offers a serious player/collector. It is truly a one of a kind Third Strike kit offering a unique version to whomever would acquire it.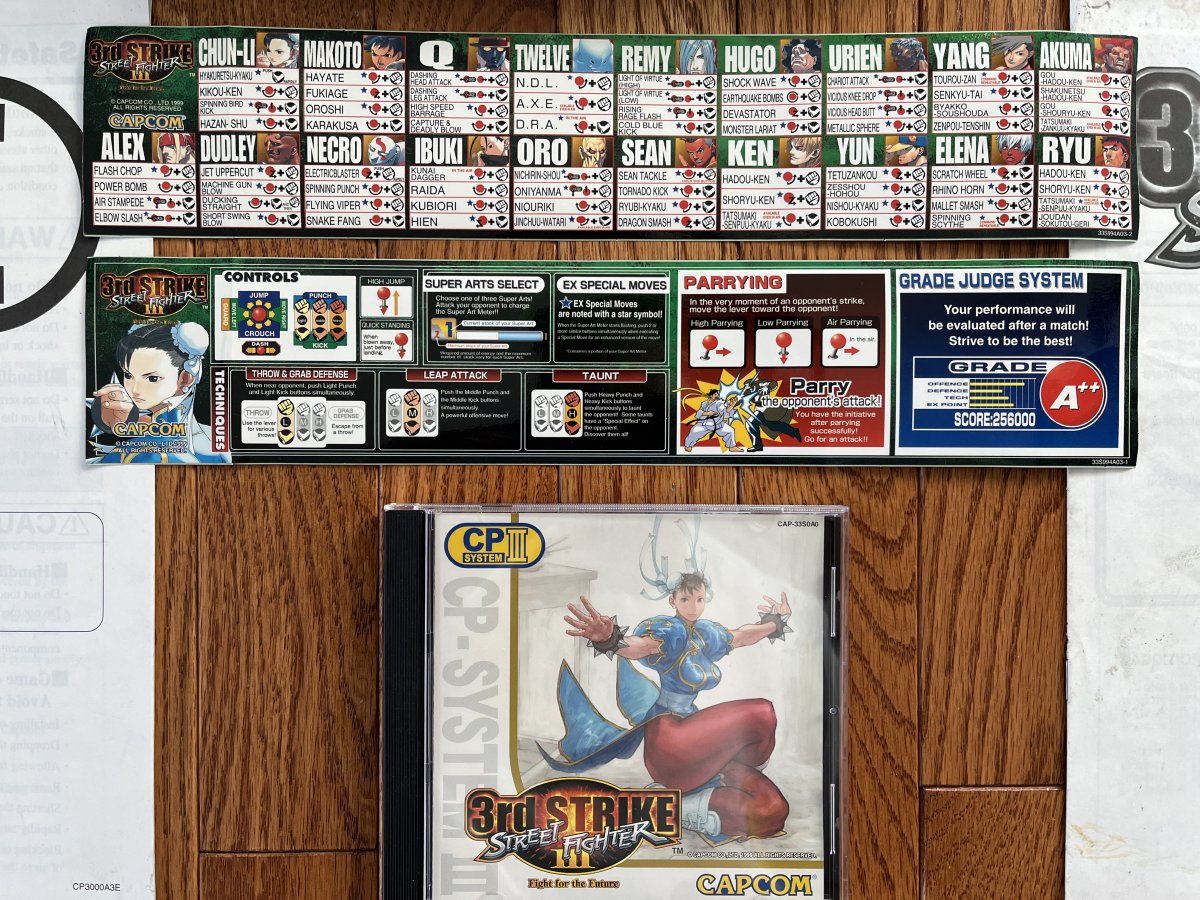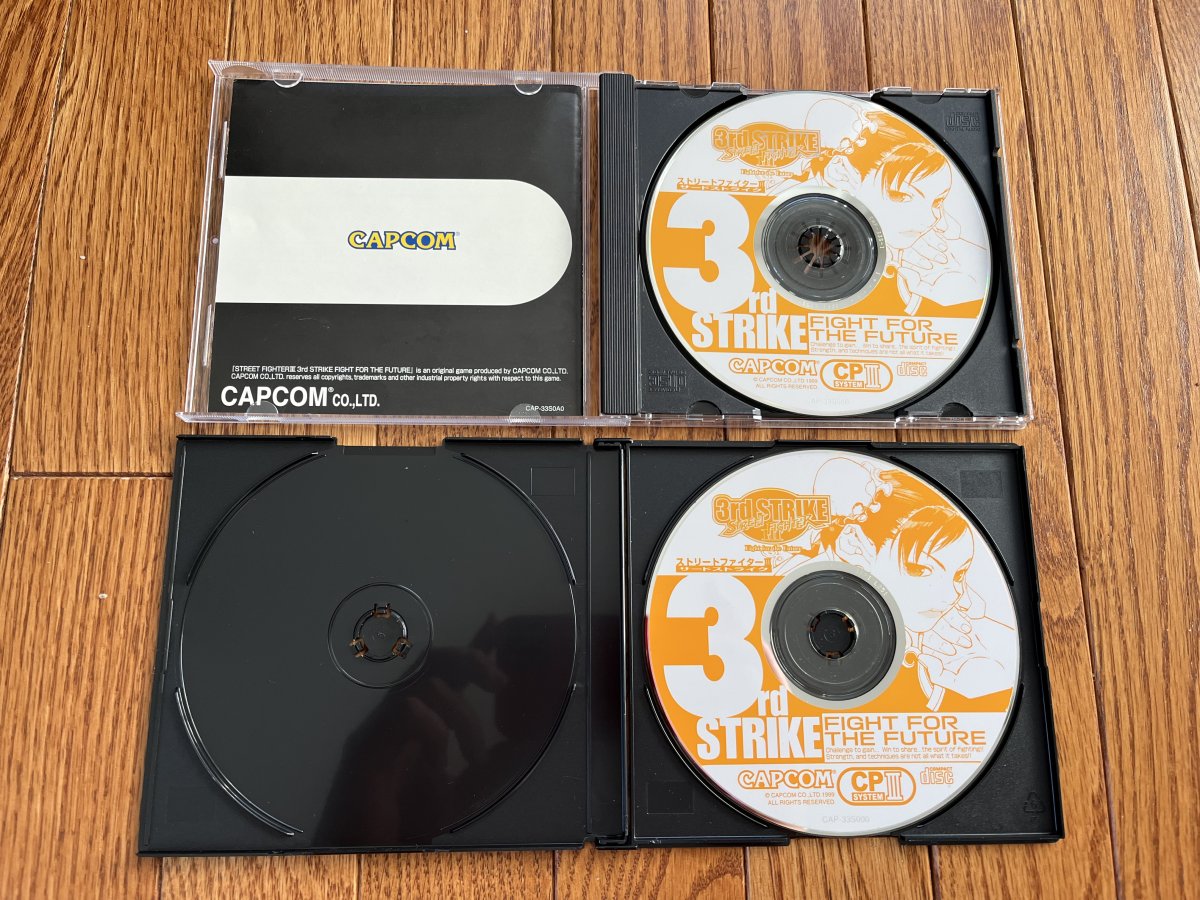 Last edited: