Bought a jong pcb for 2000yen that was marked broken.
And yeah, heres the problem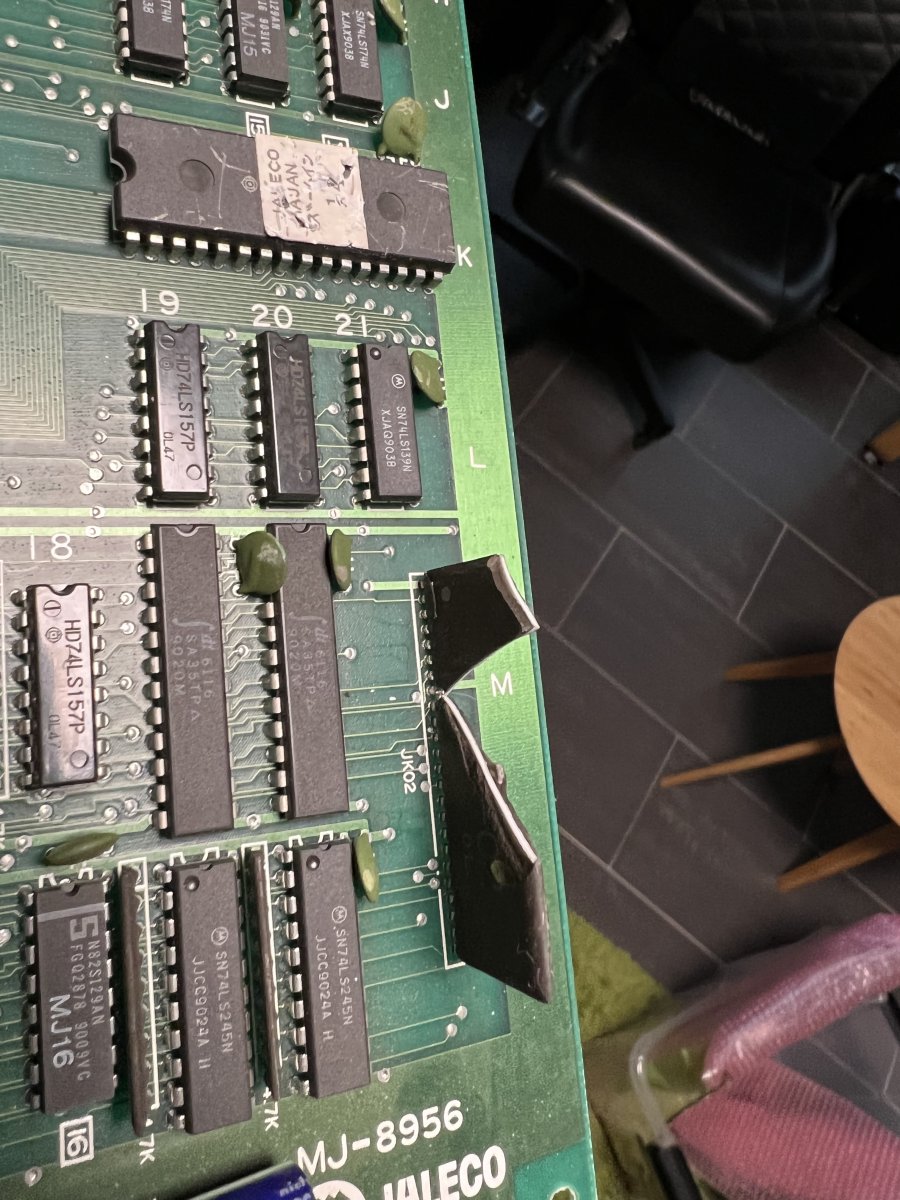 @caius
makes repros of these chips (JK-2) but I didnt really feel like spending 40-ish euros on fixing a game that would only be like 10000yen new.
… but I had done such a replacement previously and had the old busted JK-2 in a junk drawer.
Removed the remaining pins and soldered this in place best I could to the remaining exposed metal. This was not pretty soldering, due to no pins to insert in the holes, causing this to be like really awkward smd soldering with some gaps sometimes.
But hey, whatever works!
Proper fix would be to stick a repro on there, but this works alright for the price.