Recently this project was finished up, it's time to announce it!
Since 2017 myself and Caius have worked on this system (hardware and software)
With our combined experience we bring you this fantastic new multi!
Here it is! THE MMS1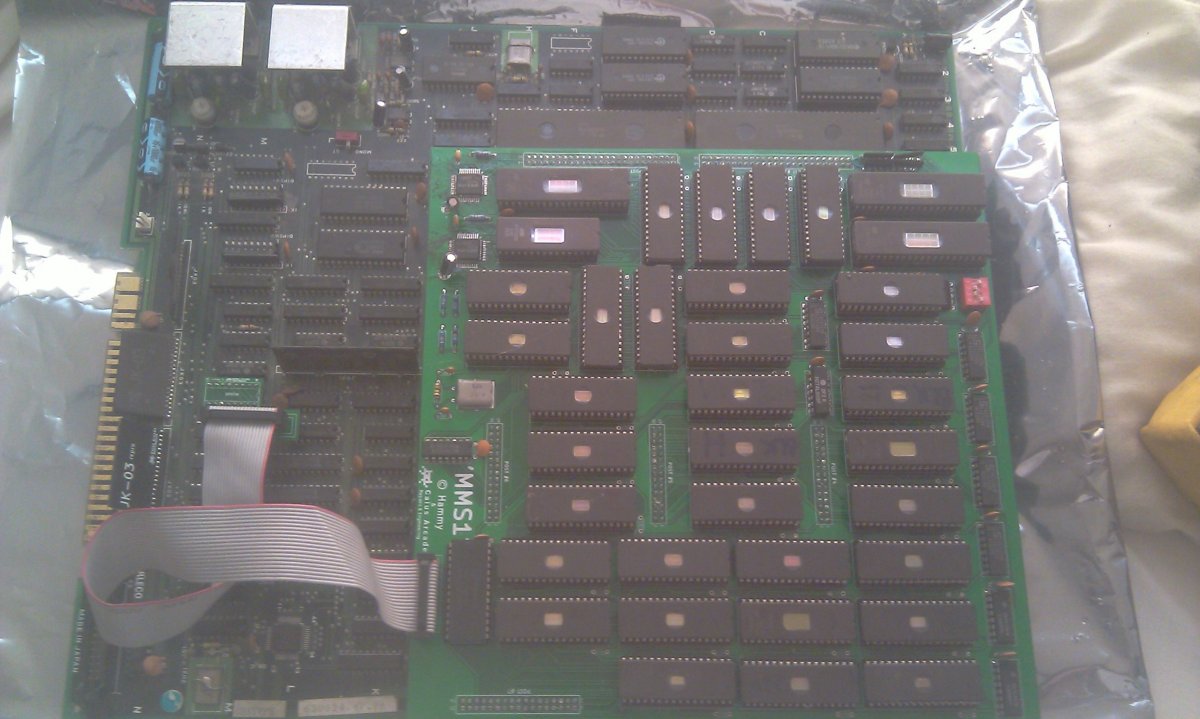 As you can see it is a 2PCB set - Standard romboard + PROM board (connected with a ribbon)
Very easy to install, the same as a regular game.
The games supported currently:
1: THE ASTYANAX
2: NINJA KAZAN
3: PHANTASM
4: ROD LAND
5: KICK OFF
6: P47
7: PLUS ALPHA
8: SAMURAI SHINGEN
9: HACHOO
10: IN YOUR FACE
11: SOLDAM
12: PRO YAKU BASEBALL
13: SAINT DRAGON
14: EDF (FULL VER. PORT FROM 1B H/W) *
15: LEGEND OF MAKAI (PORT FROM 1Z H/W) **
16: BIG STRIKER (PORT FROM 1C H/W) ***
--
17: PEEK - A - BOO (PORT FROM 1D H/W) !
* Prototype set actually designed for the 1a (no modifications) also available to swap in.
** Upgraded sound samples, "boots of quickness" item enabled and more, No YM2203 music.
*** For overclocked / upgraded motherboards only 10MHZ or better.
! Bonus game to drop in

1ST TEST VIDEO (SOME MINOR SOUND SAMPLES WRONG)
View: https://youtu.be/qV9aoTNzkTA
FINAL SOUND FIXES VIDEO
View: https://youtu.be/XzP3_6HXu9k
Once again, big thanks to caius for the hardware development and the JK reproductions that allow the boards to work !!
Also thanks go out to any project supporters, this includes chilled people who don't stress us out with tasks and enjoy what comes (you know who you are!)
This multikit is not cheap as it has a lot of connectors, the 2 board set, OKI's, lot of roms etc etc
If you are interested in getting your hands on one please note below, depending on the QTY we can get the price down.
Some are already on this list who have contacted before this announcement!
Enjoy!
Last edited: