Hi everyone,
This is going to be where I chronicle my Astro City restoration.
I've been inspired by so many forum members here, but special shout out to
@stringbean
,
@Mrhide
,
@Softdrink
, and
@BumbleChump
.
I was able to pick up my cab locally in Hollywood. Sadly I didn't have a board to test it, but the pics on OfferUp had recently showed it playing a game and the seller seemed trustworthy. It turned on and the monitor fired up. I was told it was already recapped as well. It's a little beat up, but these have been hard to find and it was a fair enough price to me. It fit easily in the back of my small SUV with the seats down. I took it home and eagerly awaited delivery of a PCB to play.
Once I got my Marvel board, it went in quick and turned on immediately. Everything works and we're off to the races. It's time to clean this guy up.
A bunch of parts have already arrived, or are on order, including:
Marvel vs Capcom (all-in-one Japanese region board)
Sanwa buttons screw-on (6 green, 6 pink, 2 yellow)
Sanwa ball tops (1 green, 1 pink)
Set of Sega 5380 locks (an original key was inside the cab, yay!)
Kick harness from @Lemony Vengeance (works great, thank you!)
Japanese arcade stools x2 (link)
Logitech z-5500 speakers (pair)
LED light bar (link)
Hone Orbital polisher (link)
Drill brush scrubbers (link)
Stanley torx hex bit (link)
Grounded replacement power cord (link)
3m rubbing compound
Metal polish brush
Simple Green spray
Krud Kutter spray
MiSTer (DE10 nano, 128MB ram, WiFi, USB, I/O board)
Antonio Villena's JAMMA adapter for MiSTer
What I'm going to order:
Replacement 2L12B control panel
New stereo amp
Color lighting gel filters
Cable management clips
Sega ash tray
Replacement Astro City stickers
Replacement rear stickers
Replacement control insert
Upper marquee art panel
Coin slot
¥100 sticker
Some kind of bass/subwoofer upgrade
What I'm missing:
Casters/wheels
Levelers
Lower metal kick panel (I haven't found this anywhere)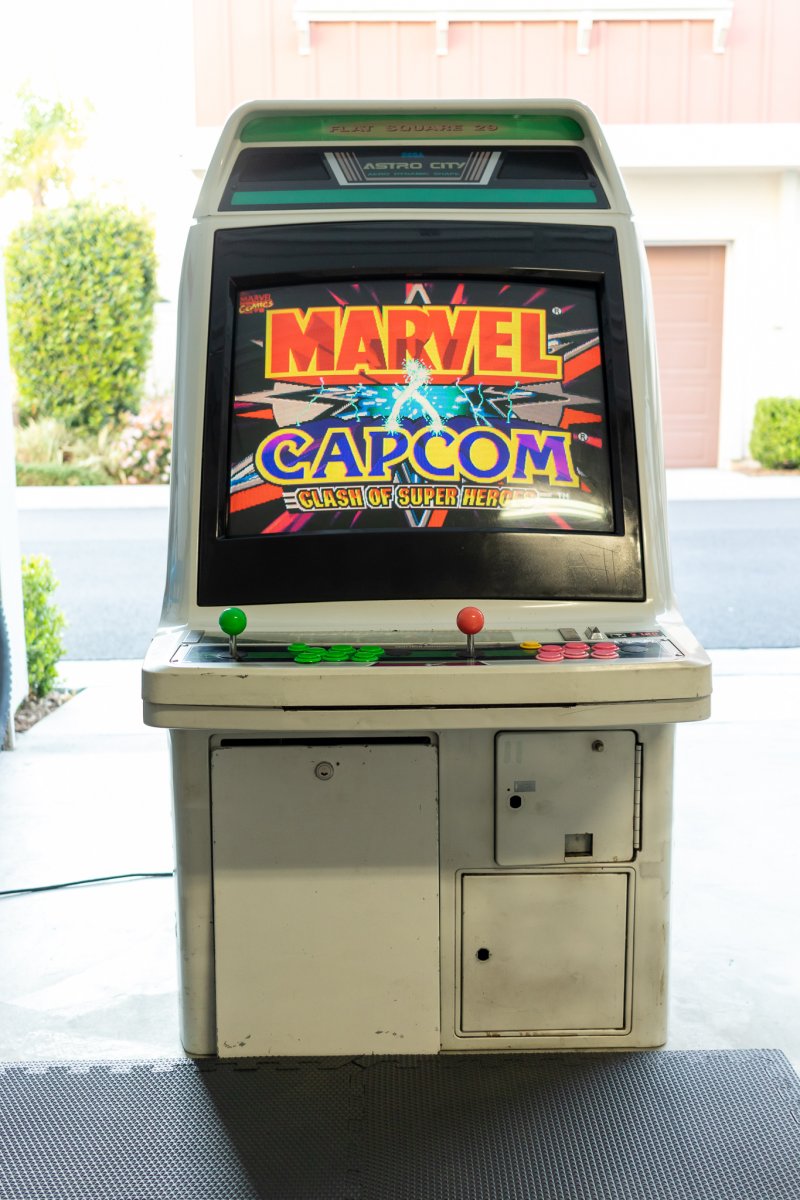 Cab is a bit dirty... it had one lock (with the key!) but was missing the latches.
I haven't done anything to the screen yet. Looks pretty good, but the corners need some love.
Love it.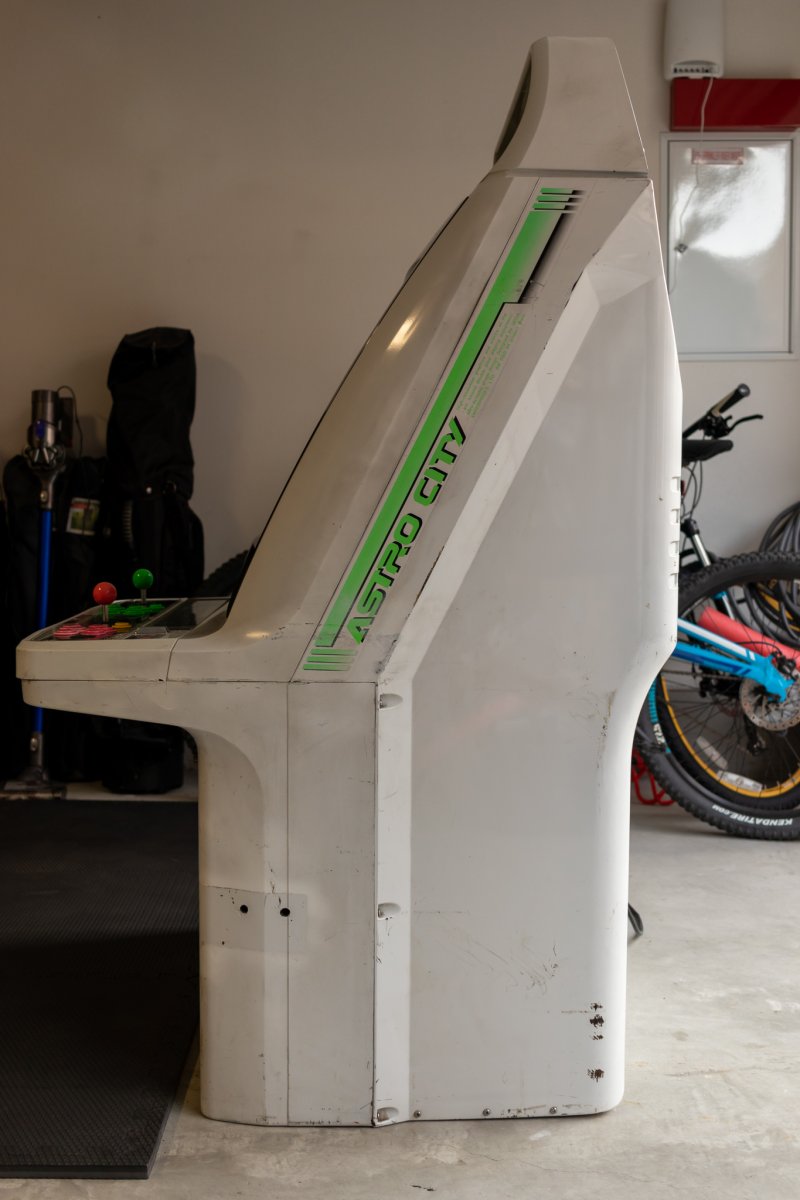 Definitely needs some love.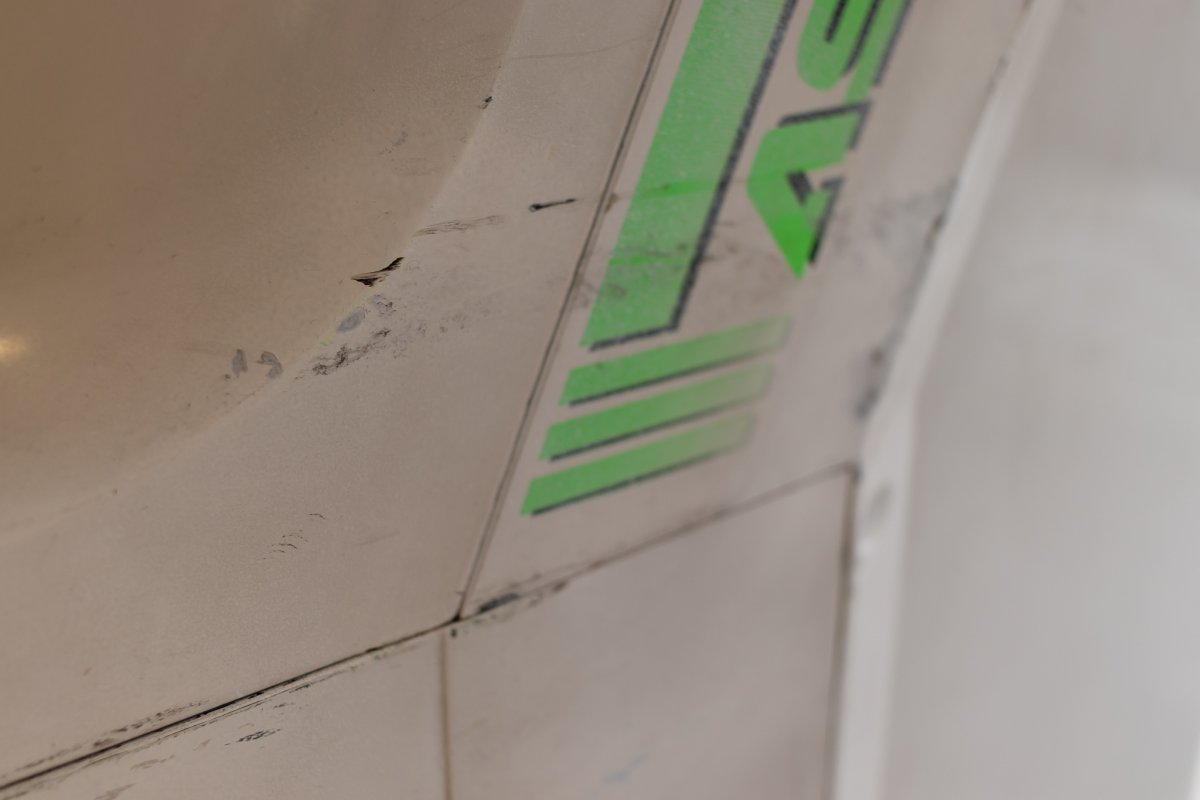 Curious to see how this buffs out, but some paint is missing for sure.
Not sure the full story of this cab, but it has some holes on both sides. Maybe it was fastened down for security?
Doors are a beat up, but they all fit. Just need locks.
Control panel locks are missing too.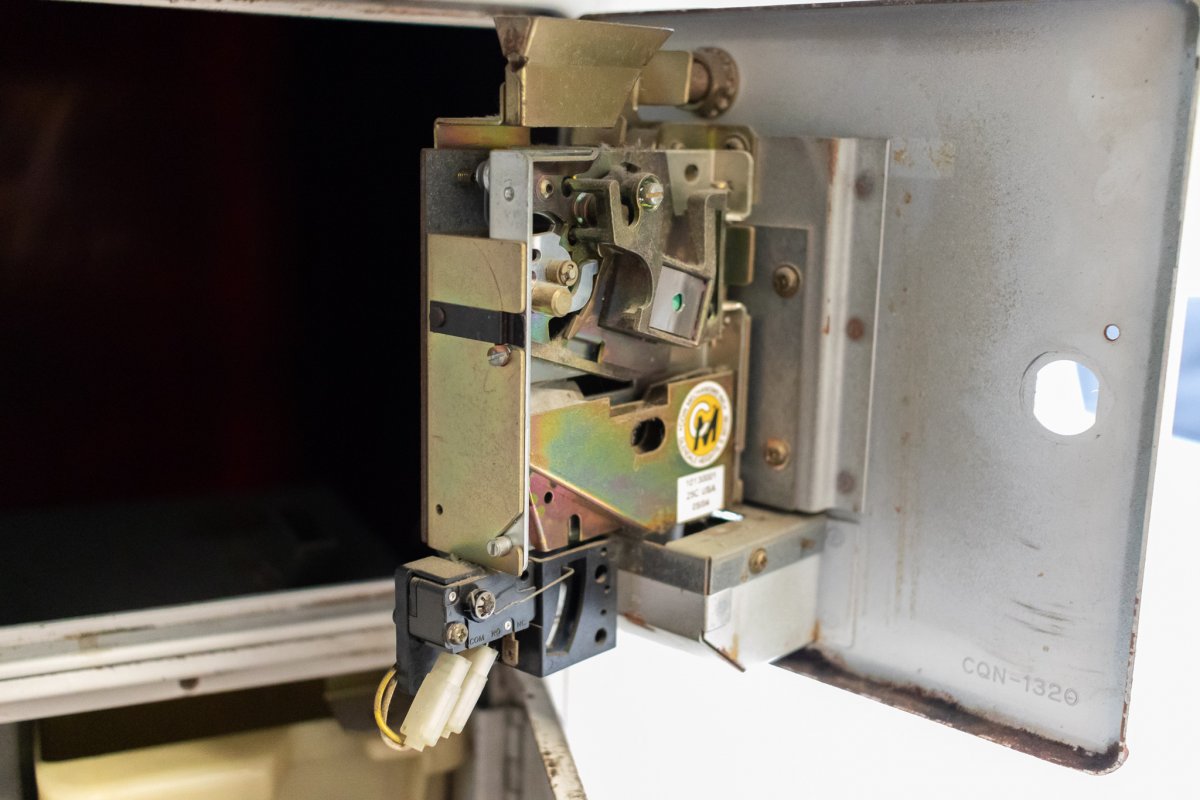 Coin mechanism is a bit dirty, but overall in great shape and working.
This seems like one of the lower coin counts I've seen on this forum. I'm very curious about the story of this cab.
More to come...
Last edited: