Marquee/Marquee Assembly not included.
It's the metal bracket/holder that the rest of the marquee assembly slides and bolts into. This bolts onto the back of the cab. It came off a clone but it should fit the real deal, I have yet to run into a single part (that wasn't wiring) that I couldn't swap back and forth on these. It's solid metal and heavy, so you pay shipping (probably $10 USD). I'll ship anywhere as long as you pay (actual cost).
Asking $20? But I'll take just about anything reasonable. PP F&F, Zelle, Venmo, or ETH only, because it's 2022 and you know what that means.
SOLD for 20 USD
Send me a PM!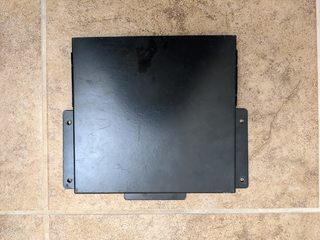 Last edited: