Joined

Jul 11, 2019
Messages
Reaction score

8
Location

Central Florida
Hello all!
I am getting ready to hook up Sonic the Fighters (JP version). I have the board in storage and recently picked up a med. res. monitor, so I figure what I now need is a PSU, control panel, audio amp, and the wiring that connects it all--if I'm missing anything lemme know. That said, after looking at the wiring diagram for Sonic Championship, which I assume is mostly the same as Sonic the Fighters, I get a bit confused and figure I'd ask you good people for some clarity!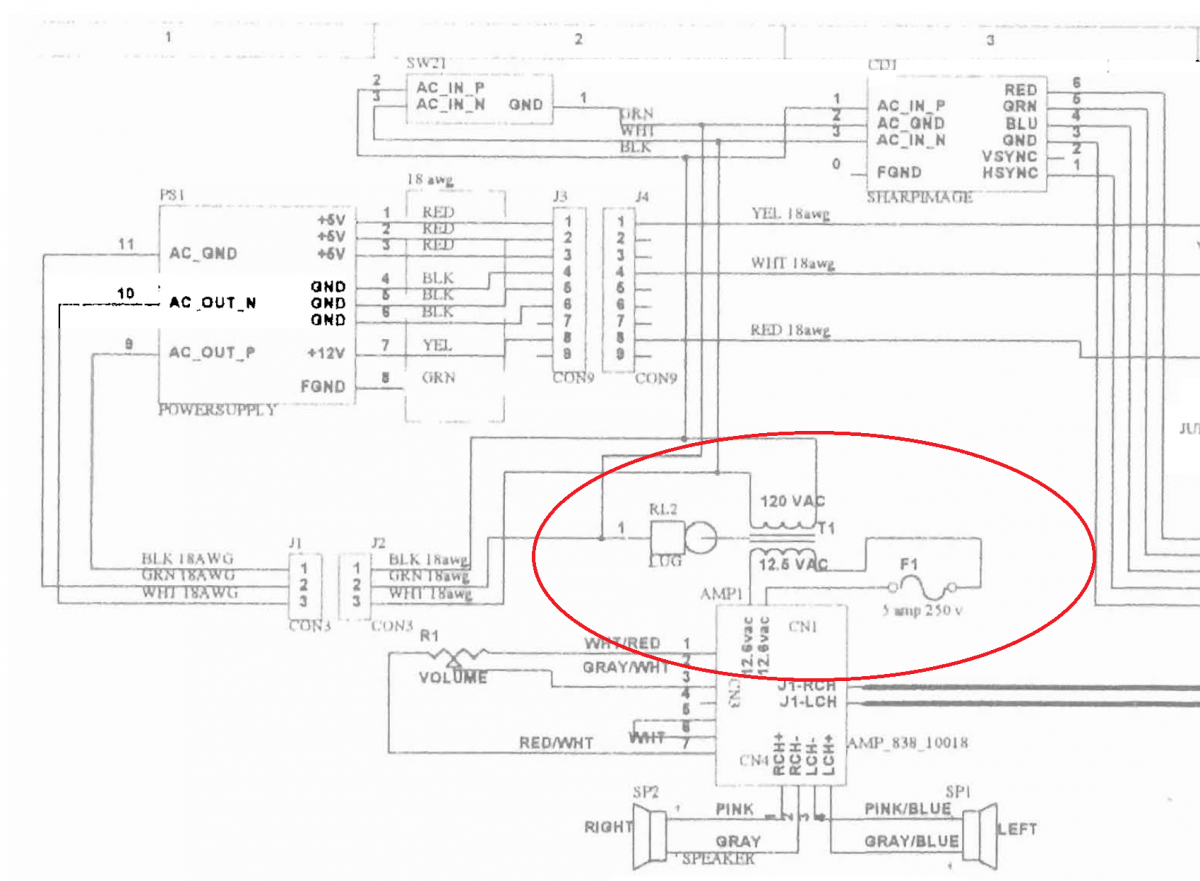 The wiring shown in the red circle includes a transformer, fuse, and lug, correct? I know why there's a transformer and fuse (running 120 V through the amp would be bad...) But when I look for Model 2B CRX harnesses online, none of them include these things. I've never seen a Sega Model 2 post mention them before (maybe because it's self explanatory?). Is this something I'm going to be able to find/buy, or will I have to make it myself?
Anyway, even if there's an easier solution not involving the amp shown in the diagram, I'd still love to know what's going on as a learning opportunity. Thanks for any help!
n.b. I've read dbstallman's post on
this thread
about the 838-10018 audio amp, but I'm still unclear about the above.