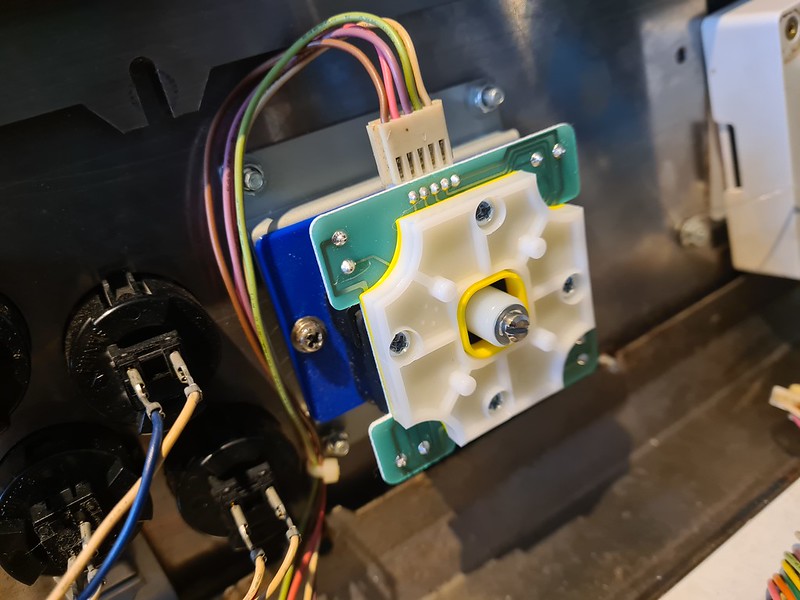 Allows a range of Seimitsu joysticks to be fitted to a Taito Vewlix E3018350A control panel mount.
Files / more info uploaded [
here
].
Printed in PLA, 100% infill.
Unscrew the current mounting plate from your joystick and fit the adapter plate using the same screws. The joystick can be then screwed to the Vewlix CP mount using the standard M4 screws.
Compatible with the following joysticks:
LS-55
LS-55-01
LS-56
LS-56-01
LS-58
LS-58-01
LS-60
LS-60-01
LS-62-01