Now on to the monitor. Standard stuff here. Geometry problems and poor convergence around the edges making things blurry:
Cleared out the broken bits from the deflection yoke: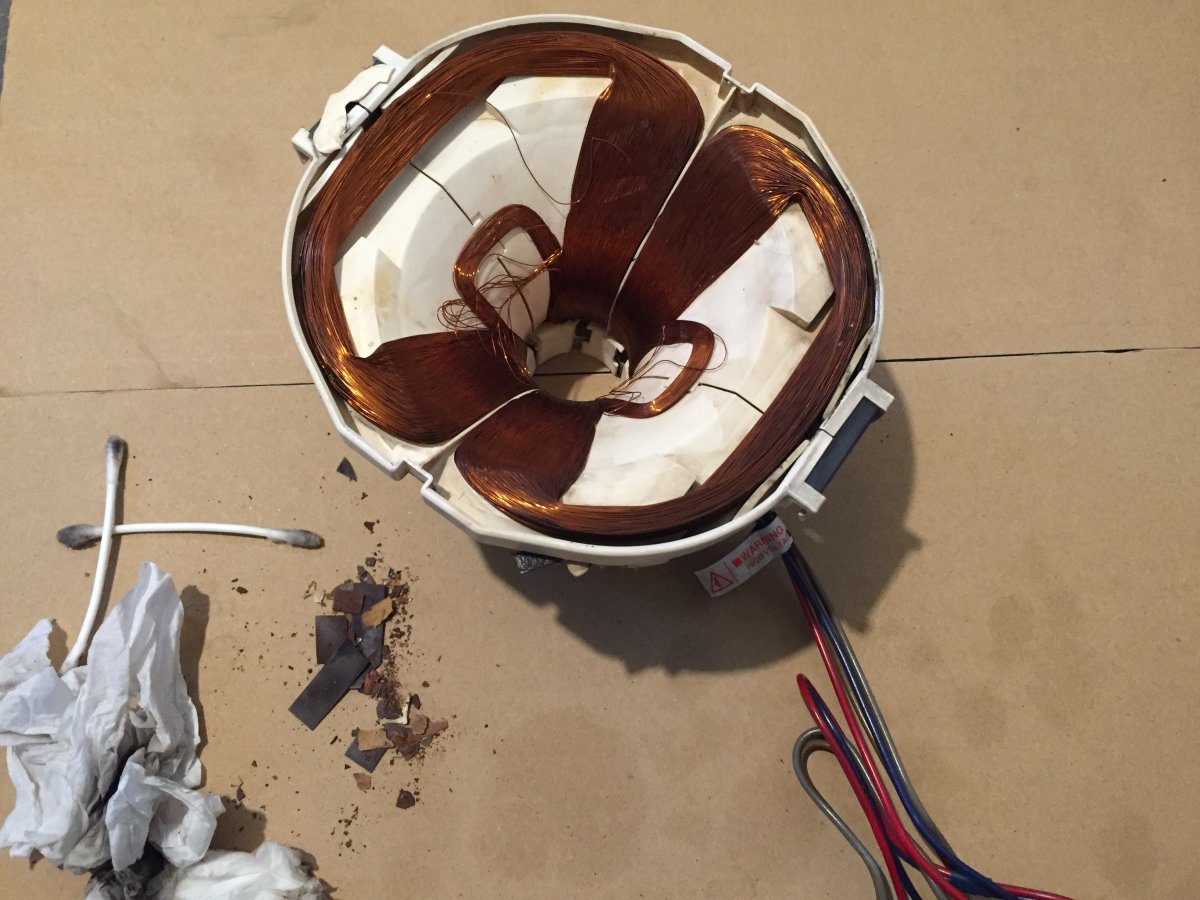 (This step is mandatory, I learned. I initially tried to skip it and immediately regretted it as I heard one of those broken pieces fall as I mounted the monitor back in the cabinet. I had to pull the monitor down, remove all of my convergence strips, and start from the beginning.)
I read somewhere about not discharging monitors because there's a bleeder resistor. That's true, and I've never seen a spark when discharging a CRT. But it's easy and quick to discharge so I think it's good to do every time, especially when working on the monitor immediately after it was powered on. That bleeder resistor might not discharge fast enough, might be faulty, or might not even be there for some monitors.
Here is the monitor complete with the convergence strips that I bought on ebay, with ASI brand 388 electronic grade silicone added for extra adhesion, and some Permatex Dielectric Grease around the anode cap: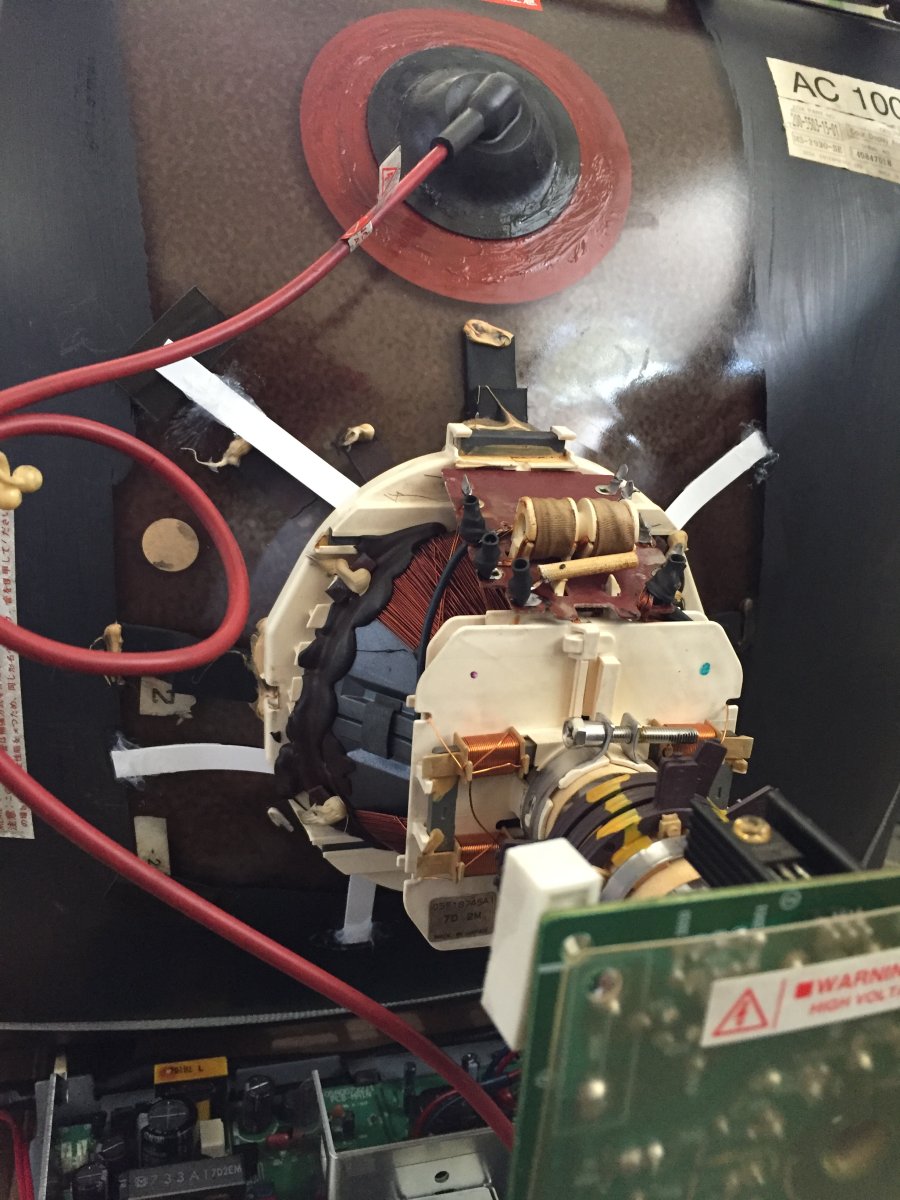 End results are not perfect but pretty good. I still have some poor convergence and even had to make the geometry worse in order to improve the convergence. Overall, much better than before: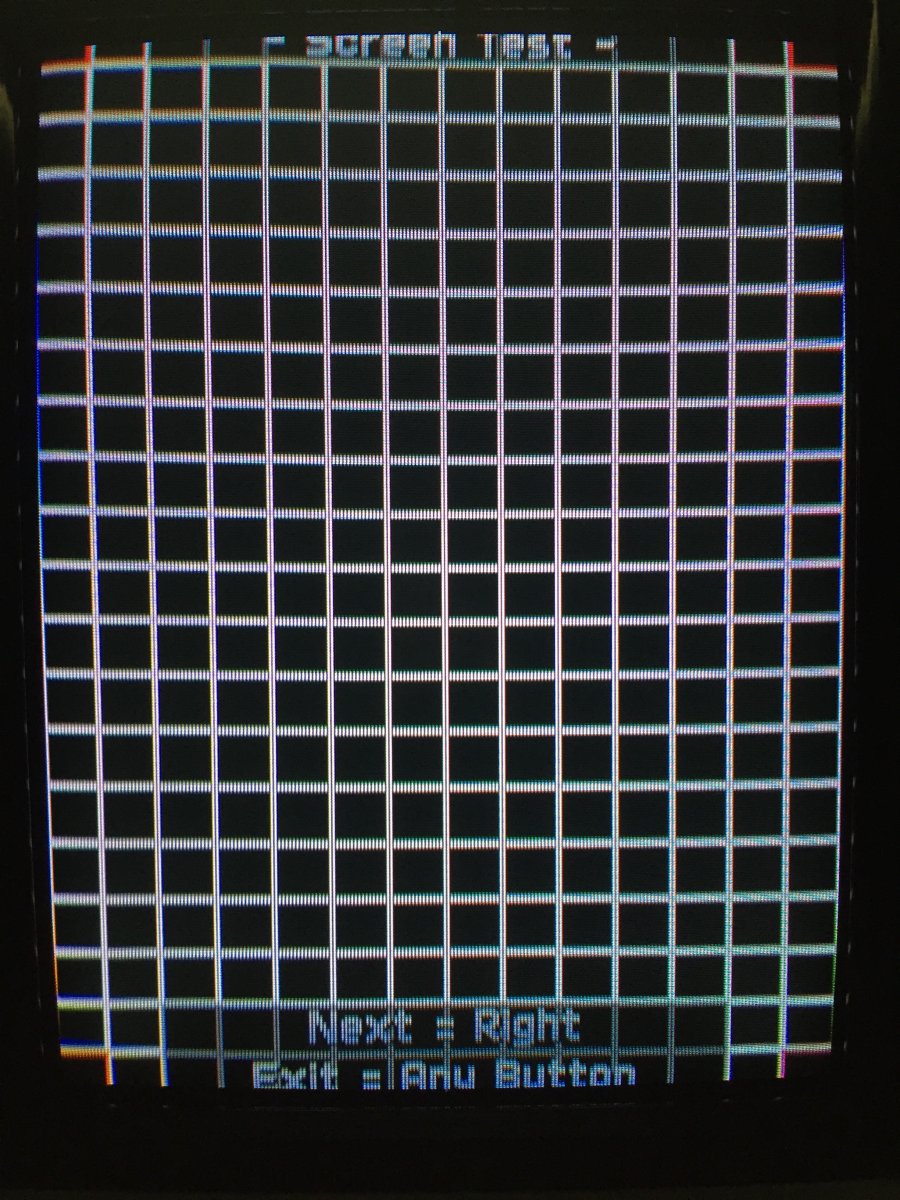 For Gunbird 2 I needed to change this jumper to "WIDE" so the image would fill the screen. The GB2 manual mentions adjusting the aspect ratio because the game is "wide sideways" so I suppose it's normal that I would need to do this.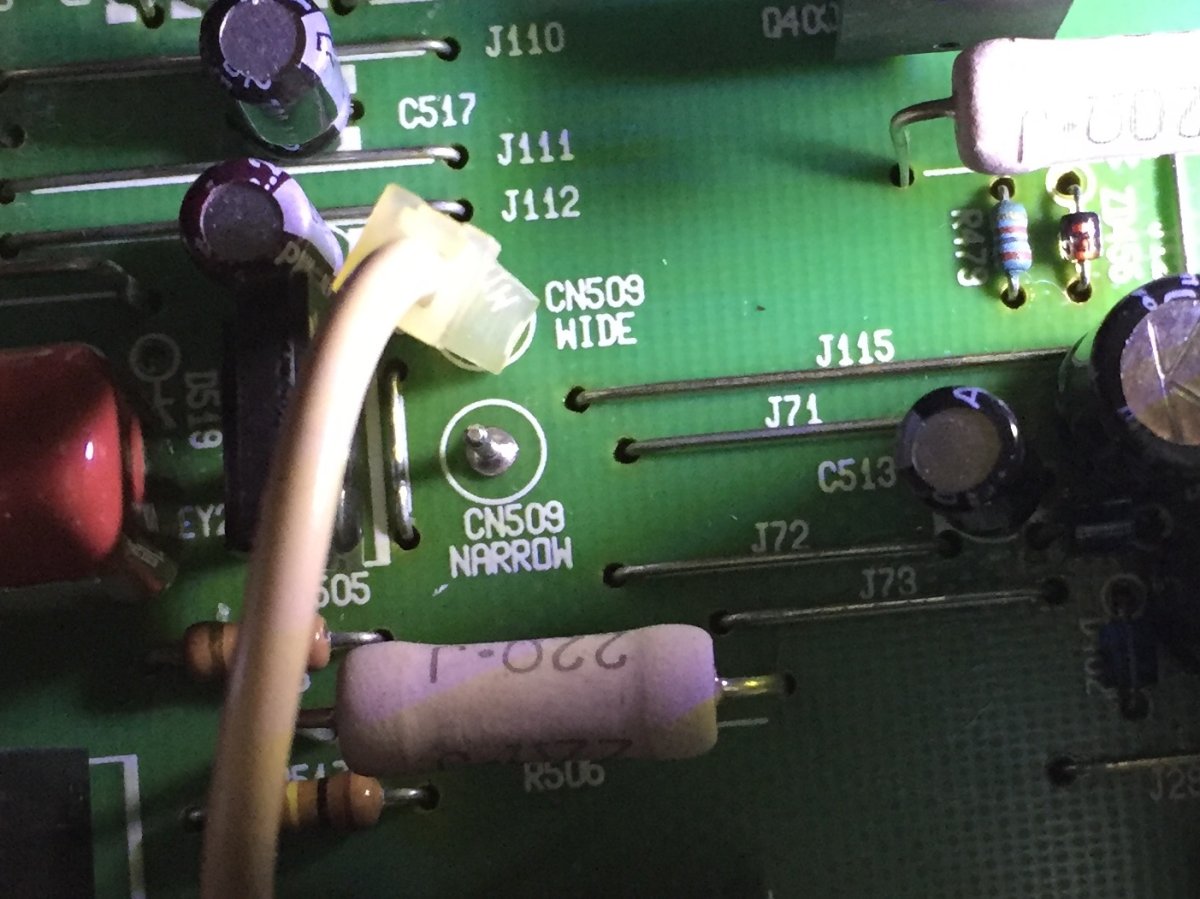 I still couldn't get the GB2 test menu circles to be circles (instead of ovals) without leaving some blank space on the sides. Maybe the game is supposed to be letterboxed? I don't know. I chose to have slightly non-perfect circles in favor of no black bars on the sides: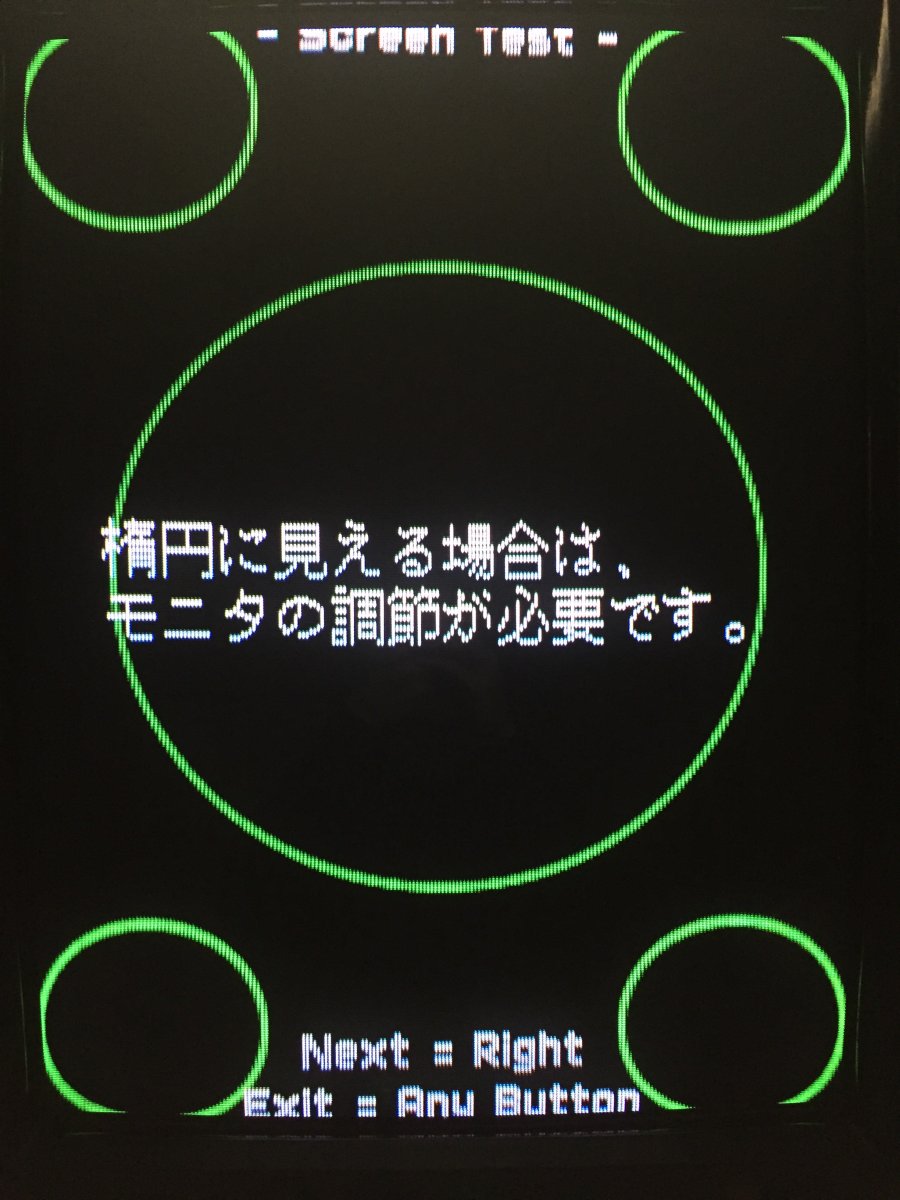 I used 99% alcohol to clean the screen per the Blast City owner's manual but that didn't clean off everything. There were still some small sparkly bits all over the screen. Invisible Glass worked much better:
After some time turning knobs back and forth I was able to make the picture look really good. At first I was disappointed with this monitor not only because of the convergence problems but also because the colors weren't as vivid as they are in my Astro monitor. But now I think it looks great: