A general thread for uncommon monitors. Common monitors should probably get their own threads, like this
Alright School Me Please - Nanao MS2930/31/33 Tube Swap
Anyway, we're heading into the twilight years of finding CRT tubes out in the wild. I've been monitoring the local craigslist for CRT TVs for years, and pickings have gone slimmer every year. Now's the time to act if you still want a burn free tube for your arcade cab.
Today's project is a Hantarex Polo 25" (59cm) 25kHz monitor out of a Sega Rally upright. Here it is: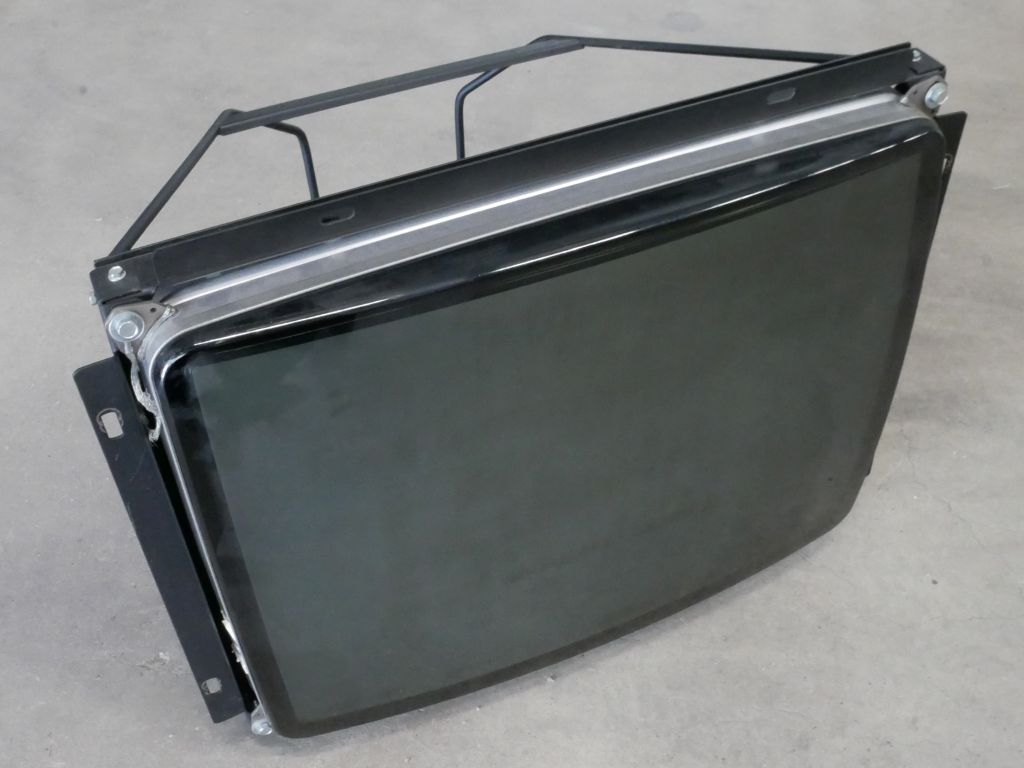 Sega Rally has a pretty terrible attract screen for burn in. They really didn't think that one through. You have a credit text and counter, the manufacturer and date, and a high score board that's like 50% of the time visible on the screen. A linked cab will mix it up with a '2 Player Racing' text. Inevitably after years of operation the tube will look like this:
Yikes.
The original Hantarex tube is a Philips A59EAK552X44. From what I've understood Philips tubes are paired with their yokes. You can't put a Philips yoke on another brand of tube and you can't put another brand of yoke on a Philips tube. So I need a Philips tube. Measuring the original yoke with the
BSIDE ESR02 Pro
I get 0.37mH for the horizontal and 6.06mH for the vertical. Cross referencing that with the deflection yoke data on consumer TV's found
here
I can see there's a TV set (A59ESF002X42) that
could
work (although the horizontal is 15% off), but I bet the chance of finding one will be slim to none. So instead I'm going to look for a compatible tube and swap the yoke. Notice how there is no yoke ring set on these. I think there's a single ring on these that has been permanently magnetized with all the necessary corrections. That means if purity and and static convergence are off with the donor tube, there's no way to fix it.
Here are our candidates for the tube swap:
Philips TVs will (always?) have a Philips tube inside of them, but the Samsung was a lucky discovery. Samsung also make their own tubes, but inside this Samsung CX-5937AN was a Philips A59EAK71X01 tube. I will henceforth refer to these tubes as Samsung (left) and Philips (right).
Eyeballing the Samsung tube it was a perfect match. Exact same size and curvature, and the yoke looked exactly the same (only looked, the horizontal inductance was way off). The model numbers are different, but I'm going to put that down to manufacturing date, the factory it was built in and the different yoke. This bodes well. Here are the two tubes stripped: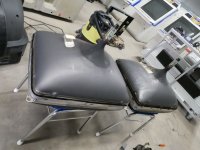 I plunked the original yoke from the Hantarex on the 'Samsung' tube. Original dag wire and degauss coil were also swapped. It's just way easier than putting new connectors on the 'Samsung' ones. Connected the tube to the chassis and the whole shebang to the cab. Turned on the cab and
it looks great! I didn't even need to mess with the picture controls at all! I was expecting the geometry to be off, but it's absolutely fine. I had my doubts, but it's a complete success.