Dear All,
I wish to build an RGBS to Composite and S-Video using BH7236AF and also using the THS7374 AMP. I have created the design below: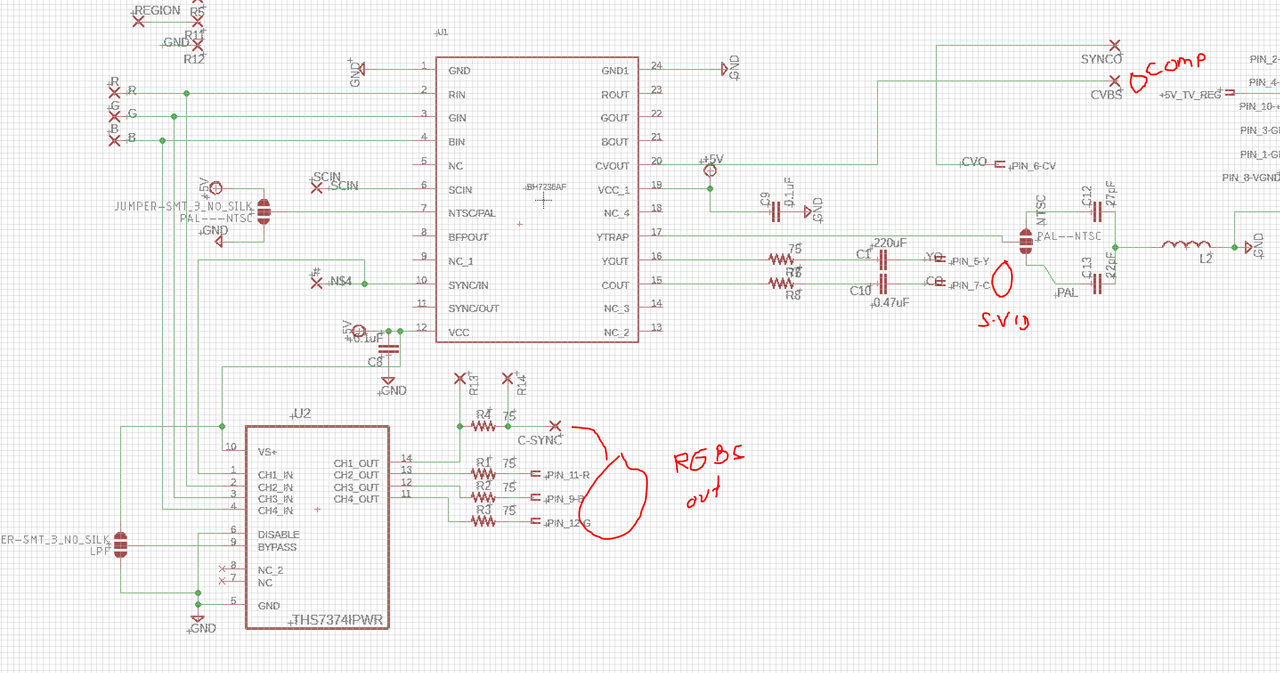 However when I test the circuit on my Sega the composite output is like below: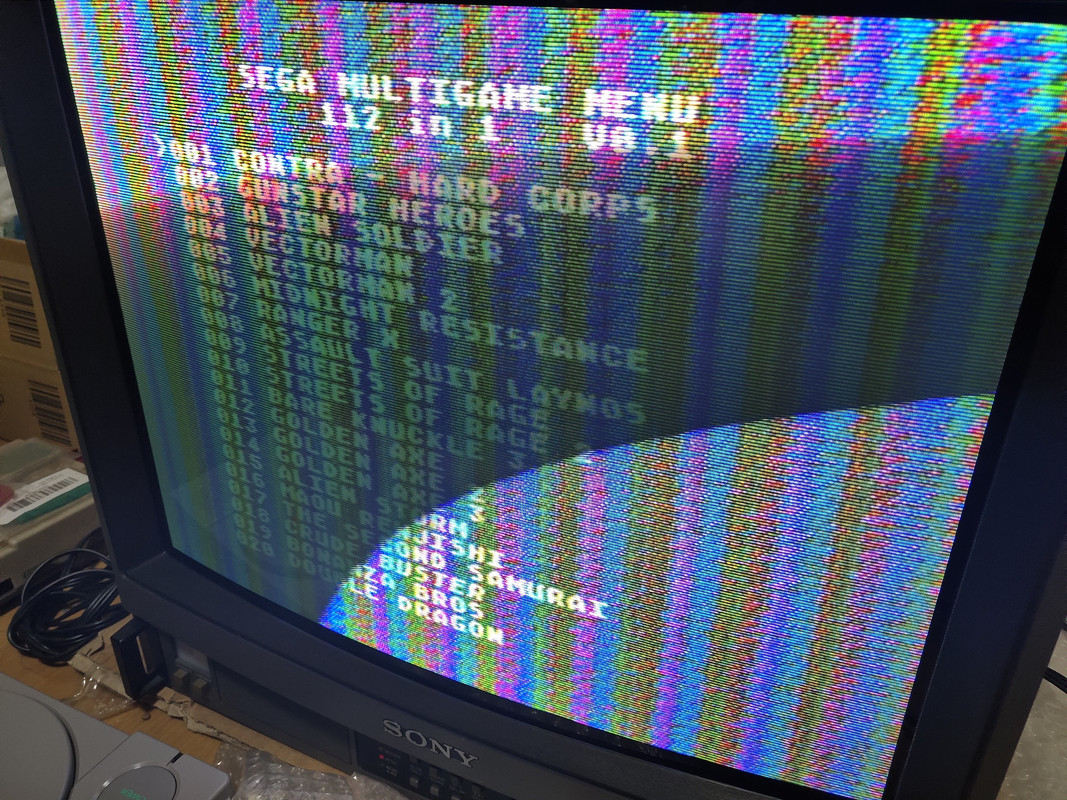 Can someone help me out on this? Also, the output if the THS7374 is also not upto the mark...

I dont know what is wrong...
If someone can verify my circuit and provide me the solution, I am in dire need of help!

Kind Regards,
Rama