The internet already has plenty of Astro restoration threads with lots of great information. Do we need another? Maybe not but I'm starting a new thread anyway. I'm nearly done and I think it's turning out pretty well. I'll try to skip the bits that I've seen covered elsewhere and focus on the parts of my process that I haven't seen written about before. Maybe someone out there will find this information useful.
Condition upon arrival:
Service door and rear access panel both recently painted. Poor color match.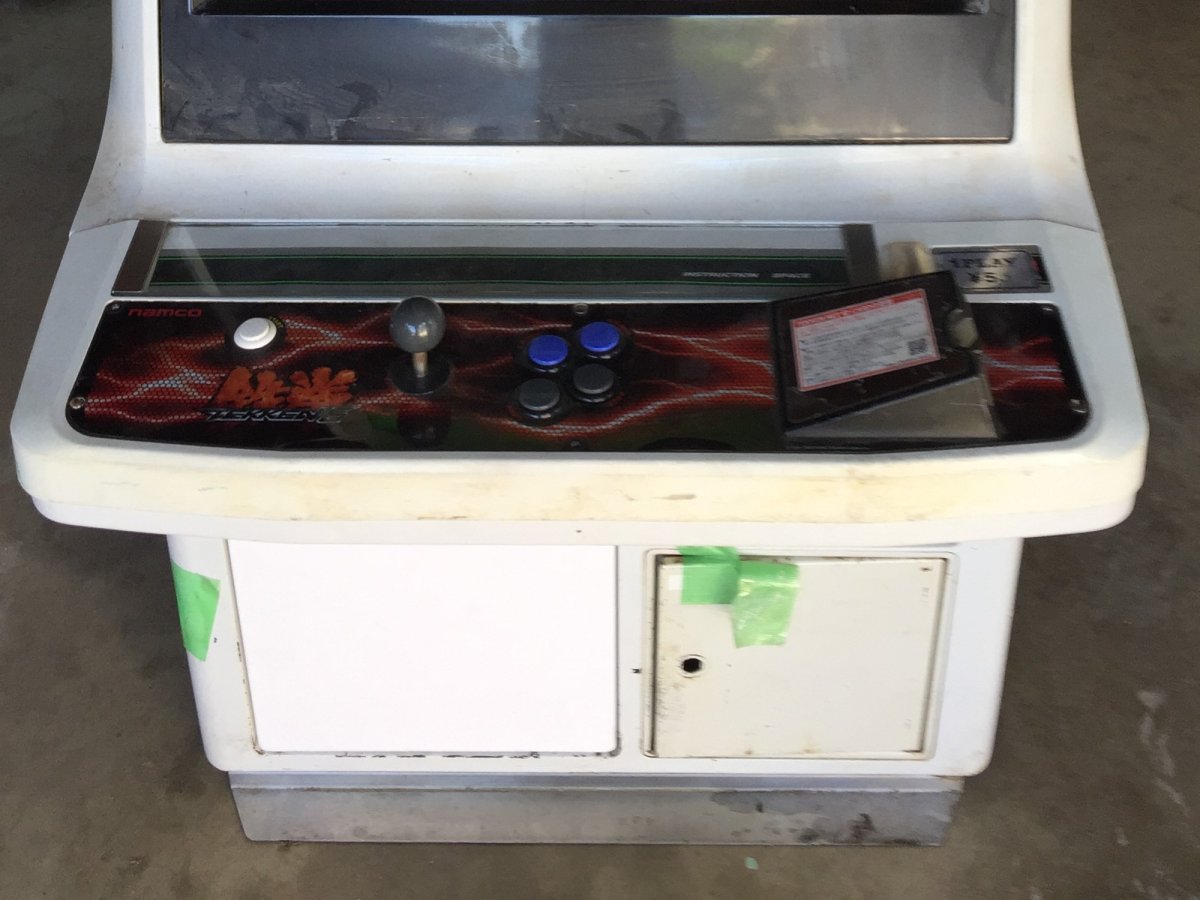 Black marks on both sides are mostly damage to the paint.
Paint came off when I removed the tape.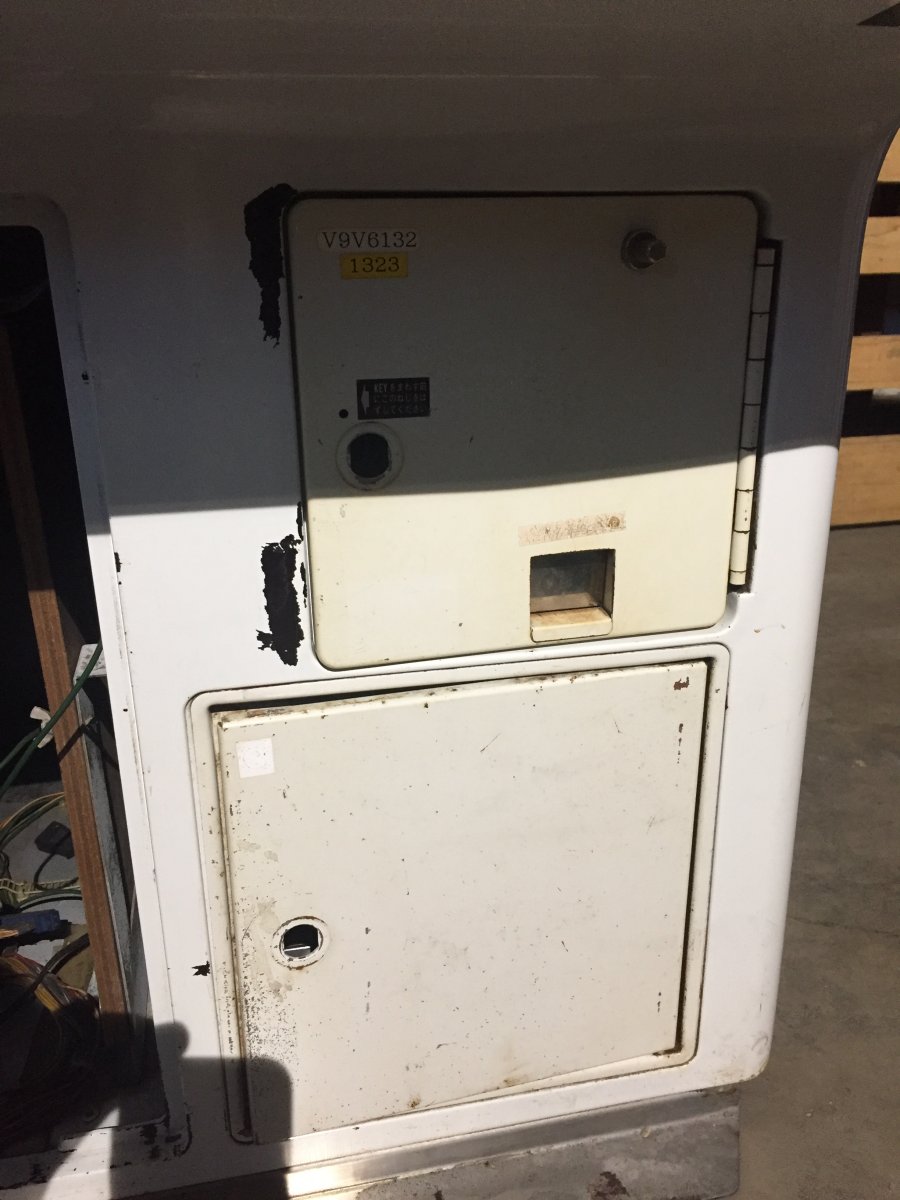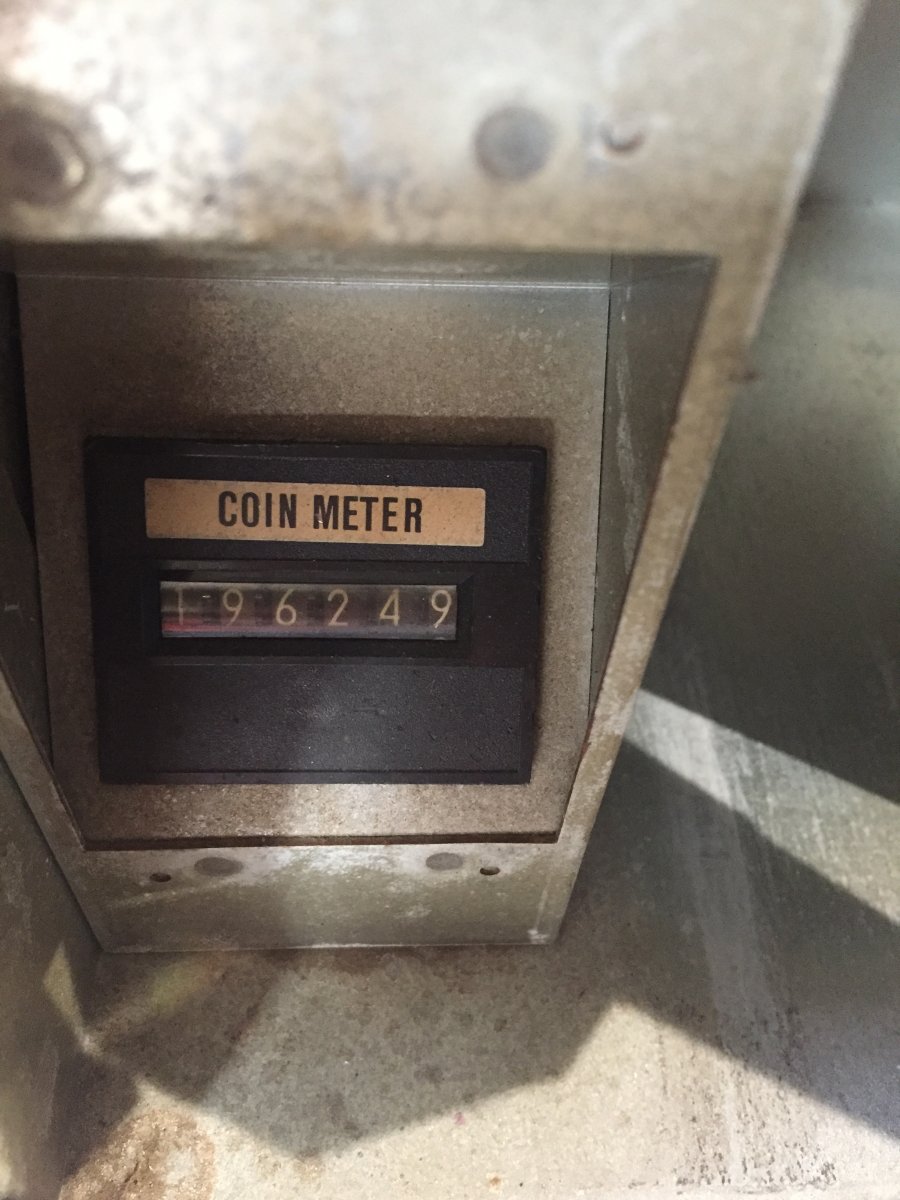 This cabinet (along with a Blast City and Net City) came by way of KC Arcade. I felt a little uneasy about sending thousands of dollars via bank wire transfer to a stranger on the internet. And the repeated shipping delays added to that uneasiness (a few weeks for delivery turned into three months). After that long wait the cabinets arrived via uShip which was a mild disaster. BUT - in the end I got exactly what I wanted and I have no idea where else I would have acquired these things so I'm happy. A FAQ on KC Arcade's process would be helpful for new buyers. If I buy from him again I'd be inclined to rent a truck and spend an entire day driving so I can buy in-person.