Another reproduction of a custom IC : the Taito 'PC010SA'.The orginal part comes in SIL14 package :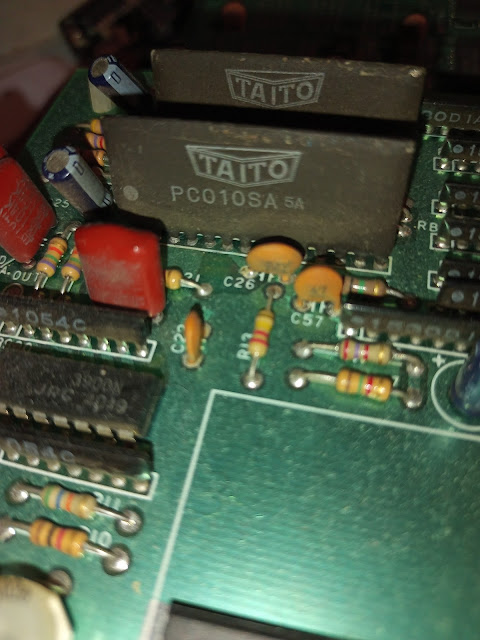 It can be found on N.Y. Captor, The Legend of Kage, L.S.A. Squad, Tokio/Scramble Formation, Darius, Big Event Golf PCBs.
'RCAVictorCo' decapped the part and drawn schematics of the internal structure (it's basically a volume/tone/balance IC) so the step to design a replacement was easy and I did it :
Here's testing on a Big Event Golf PCB :
Thanks again to 'RCAVictorCo' for his work.