Just thought I'd show some pics/info on my approach to creating an Xbox 360 to JAMMA adapter.
Main components used:
1x Ultracade UVC Video Converter Board
1x PB.JAMMA Project Adapter Board -
https://www.focusattack.com/pb-jamma-project-adapter-board/
2x Brook Universal Fighting Boards -
http://www.brookaccessory.com/detail/06960737/
1x Hammond 1591ESBK ABS Project Box Black -
https://www.amazon.com/gp/product/B0002BSRIO
- shout out to
@Lemony Vengeance
for the recommendation!
4x 20 pin 2x10 male right angle headers -
https://www.focusattack.com/20-pin-2x10-male-right-angle-header-2-pack/
2x 6" 20 pin ribbon cables -
https://www.focusattack.com/6-inch-flat-ribbon-floppy-pvc-drive-cable-with-20-pin-2x10-header/
2x Neutrik NAUSB-W A/B USB Panel Mount Ports -
https://www.focusattack.com/neutrik-nausb-w-a-b-usb-feed-through-silver/
2x 20cm Type B Male to Type B Male USB Cables
1x 6" VGA Male/Male Cable
1x Switchcraft EHHD15FF 15-Pin HD D-sub Connector Female to Female
2x 12" USB 3.0 A to A Male Cable
1x Right Angle CPS2 kick header -
https://www.digikey.com/product-detail/en/hirose-electric-co-ltd/DF1BZ-34DP-2.5DS/H11039-ND/1033169
Various 2.54mm Molex Connectors/Headers for kick, power, video on PB JAMMA board (though I should have used 2.50mm!)
If you can get a hold of a UVC board for this purpose, it really kicks ass at downscaling 31khz to 15khz video.
For my purposes I didn't include audio support in the Xbox360 to JAMMA adapter since my cabinets support stereo RCA cables and I just feed that from the Xbox 360 VGA cable.
It's a bit rough around the edges, but it works great! As you can see in the first picture I cut the kick mount port a bit wide.
Some pics of the completed adapter: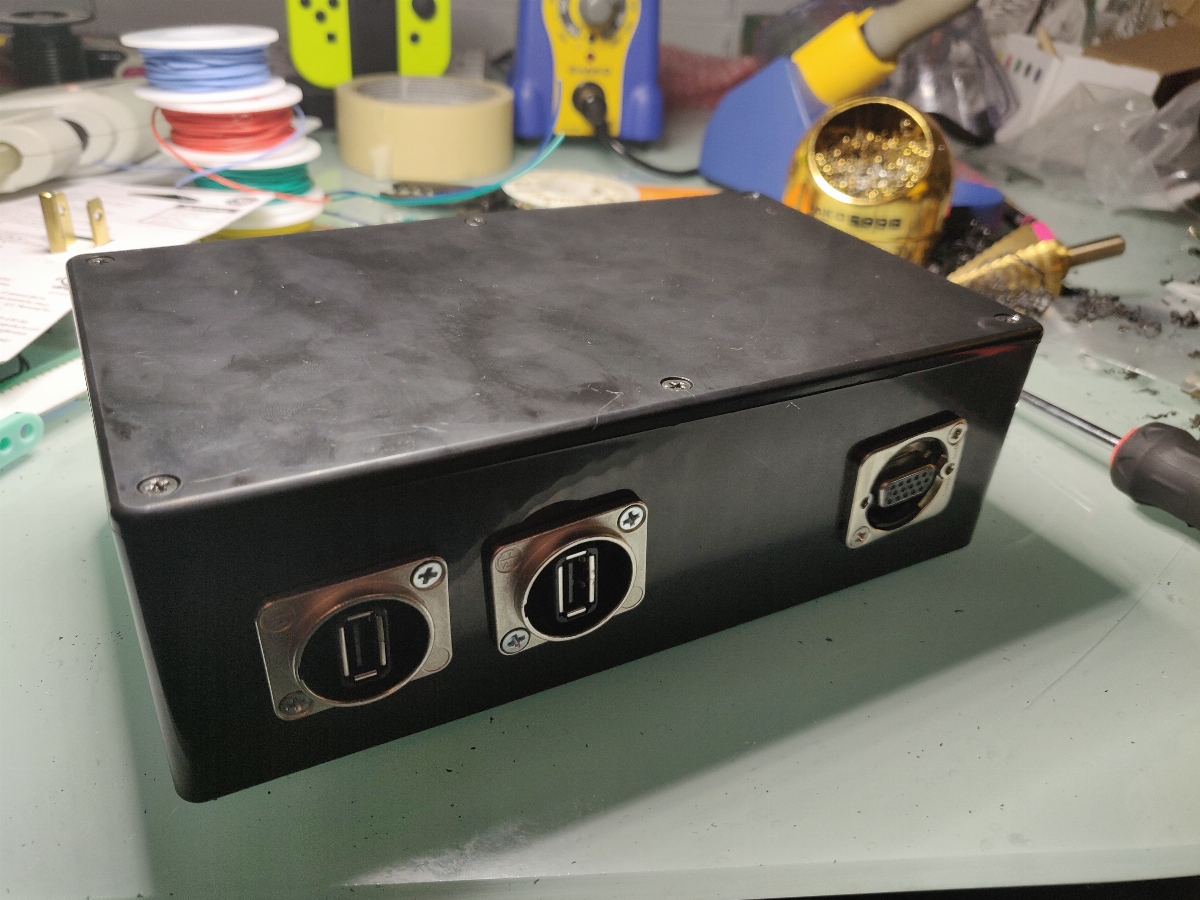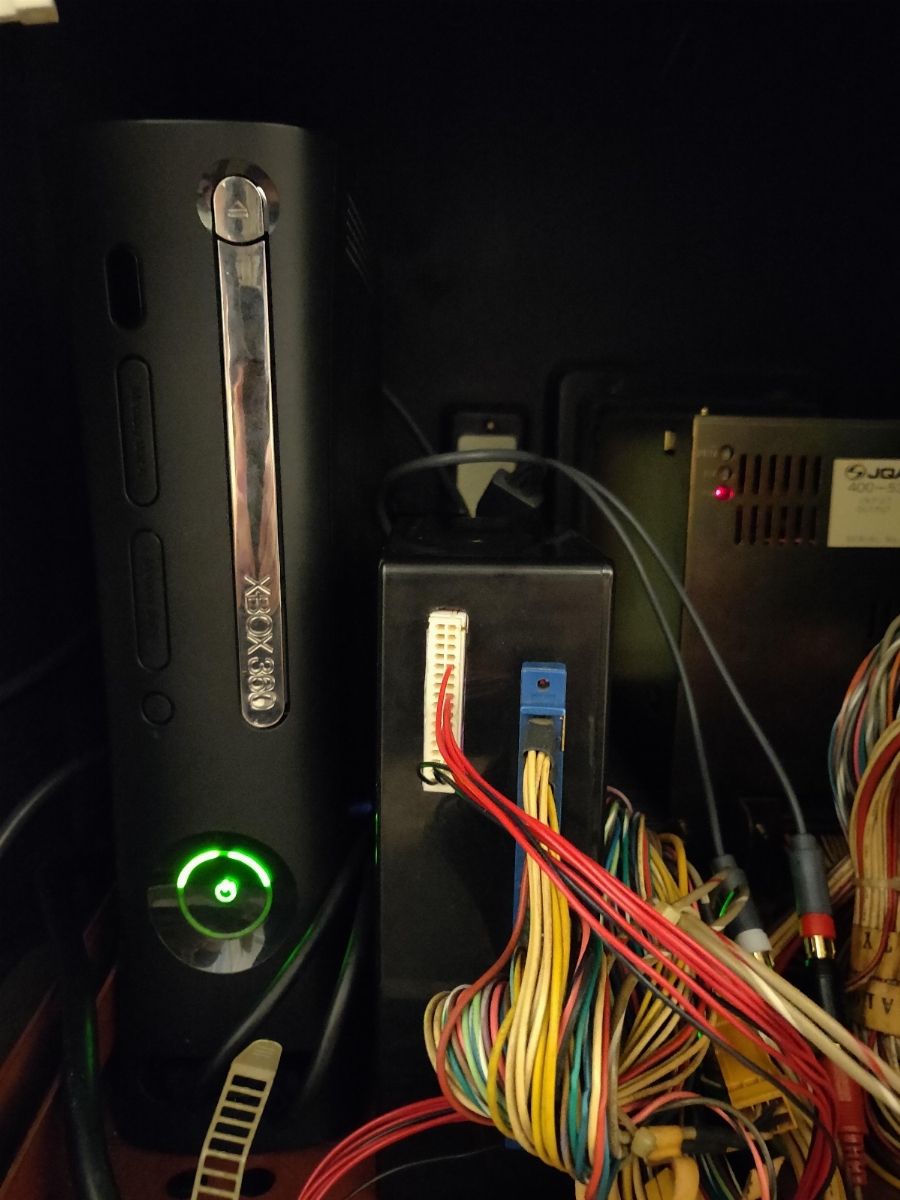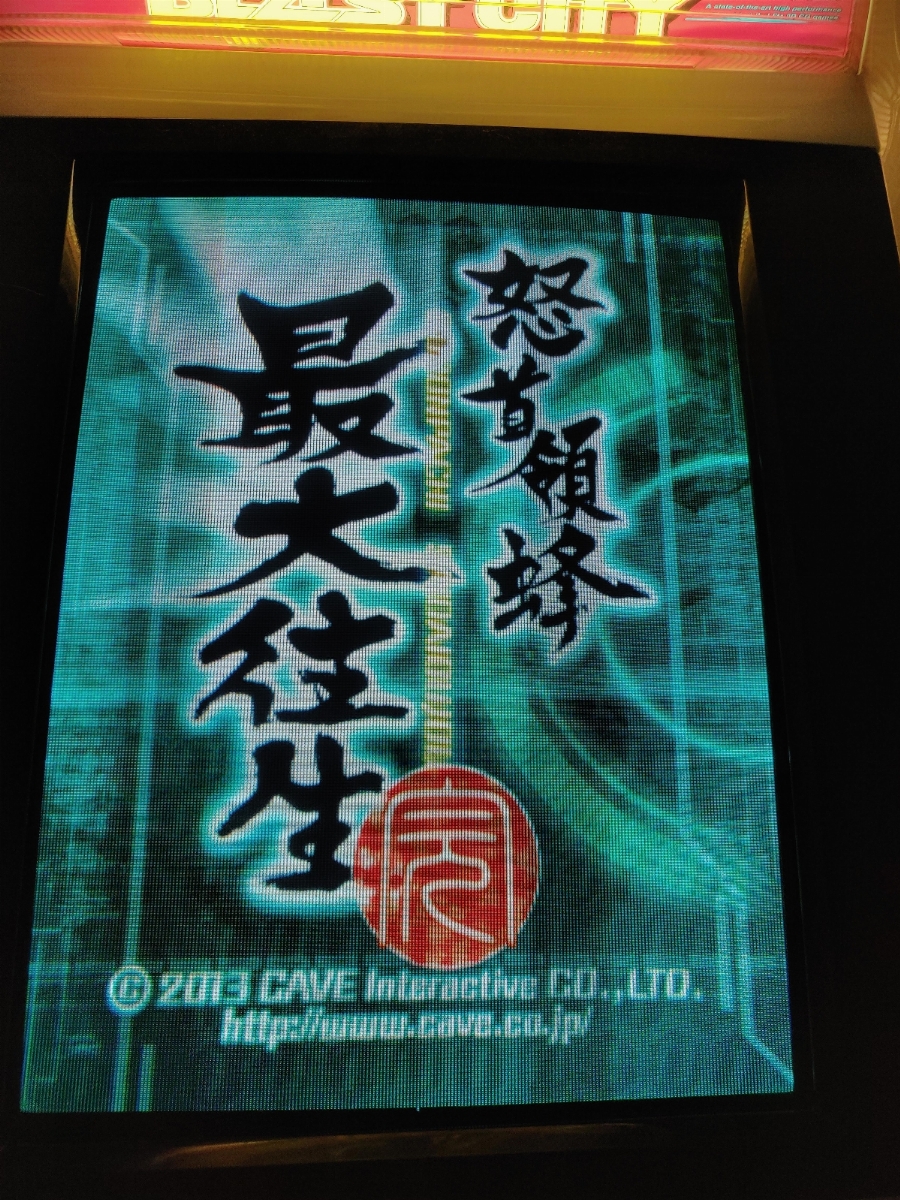 More pics/gallery of the build process:
https://imgur.com/a/kQJqwe4
Last edited: