My MK30 ADCAP supergun will no longer turn on. Here is what happened.
First thing first, I live in Japan with 100v power. Grounded outlets seriously aren't a thing here. My house has two which are for the air condition and the microwave/oven combo. Other than that, nothing. Also, I wasn't 100% sure if I could plug the supergun in without using a step up transformer (turn 100v into 120v), so I used one anyway because why not (I had one anyway). This transformer doesn't have a grounding plug, so I used an adapter to plug it in.
Okay, now to what happened:
(See picture 1): I had just finished putting my CPS3 in its new case and gave it a test The game ran fine for over two hours. Disconnected the CPS3 and put away.
(See picture 2, this is how everything was hooked up): I've had this bootleg Cadillacs and Dinosaurs PCB that I bought off a user here for about a year and had never played it. Decided to give it a test. Seeing how the JAMMA edge is not keyed I used this adapter pictured (
https://www.ebay.com/itm/293021554213
). I was told that this was JAMMA and just not keyed. The JAMMA edge going into my supergun was in the right direction as I hadn't disconnected it. The other side of my JAMMA harness is keyed, so that definitely was connected right. As for the PCB into the adapter, well I don't see any other way it could go.
Anyway, upon turning it on nothing happened and I heard some kind of clicking noise, but not sure from where it was. I noticed the transformer was off, so I thought something had just happened with that thing. I have been using the supergun for about the last six years without issues now, so I didn't really expect anything to be wrong with it. I plugged the supergun into the wall, and heard the click again. No power.
Next I checked the fuse on the step-down transformer, blown (2A 250V). Then I checked the outside fuse on the MK30, fine (10A 250V). Next, I opened the MK30 and checked out the fuse on the power supply itself, blown (4A 250V). I walked over to an electronics shop and got replacements for all three (figured I might as well replace the 10A 250V). First I replaced the one in my step-up transformer, it powered right back up. I even gave it a good test by plugging in my Oster USA hair clippers and shaving my head. No problem. Next I replaced the two in the MK30. This time I had no game plugged in. Flipped the switch and heard the click. No more power LED on my step-up transformer. Fuse in the step-up transformer is blown. Both fuses on the MK30 are fine.
After this, I do not want to plug the MK30 into the wall and give it another go. I don't know if the power supply decided to eat shit (although everything looks fine) or the bootleg game somehow messed up everything or what.
Could someone with some good knowledge please help me troubleshoot? If possible, maybe even over Zoom, Skype, etc? I haven't used a multimeter in about 10 years, and even then my Navy maintenance cards were complete idiot proof and gave ridiculously detailed instructions lol. I was thinking I should just replace the power supply, but I'd really like to know what the heck happened.
Unfortunately, Jasen seems out of the game now while he gets ready for Navy retirement and grad school. I messaged him about six months ago asking about possible power issues while in Japan (seeing how he was stationed here not long ago) but I never got a reply. Seriously never had a single issue with this supergun in six years in either the US or Japan. Everything worked fined until I plugged in that god damn bootleg board. Not sure if it's a coincidence or not, but that thing is officially a junk soldering practice board in my eyes now lol.
NOTE: Last time I had the supergun hooked up my wife and I played Gokujou Parodius continuously over a four-day weekend and on another weekend I used a console JAMMAizer to play Super Famicom on OSSC without the sync problems (must roundabout way ever to play I know, but it worked!). When I first got the supergun shipped to Japan by my dad, I played the crap out of SSF2X on CPS2. Shout outs to
@djsheep
@Hammy
@Stupid Dufus
@Arthrimus
@hursit
for all the awesome new gear I've got in the last six months.
Anyway, here's the pics: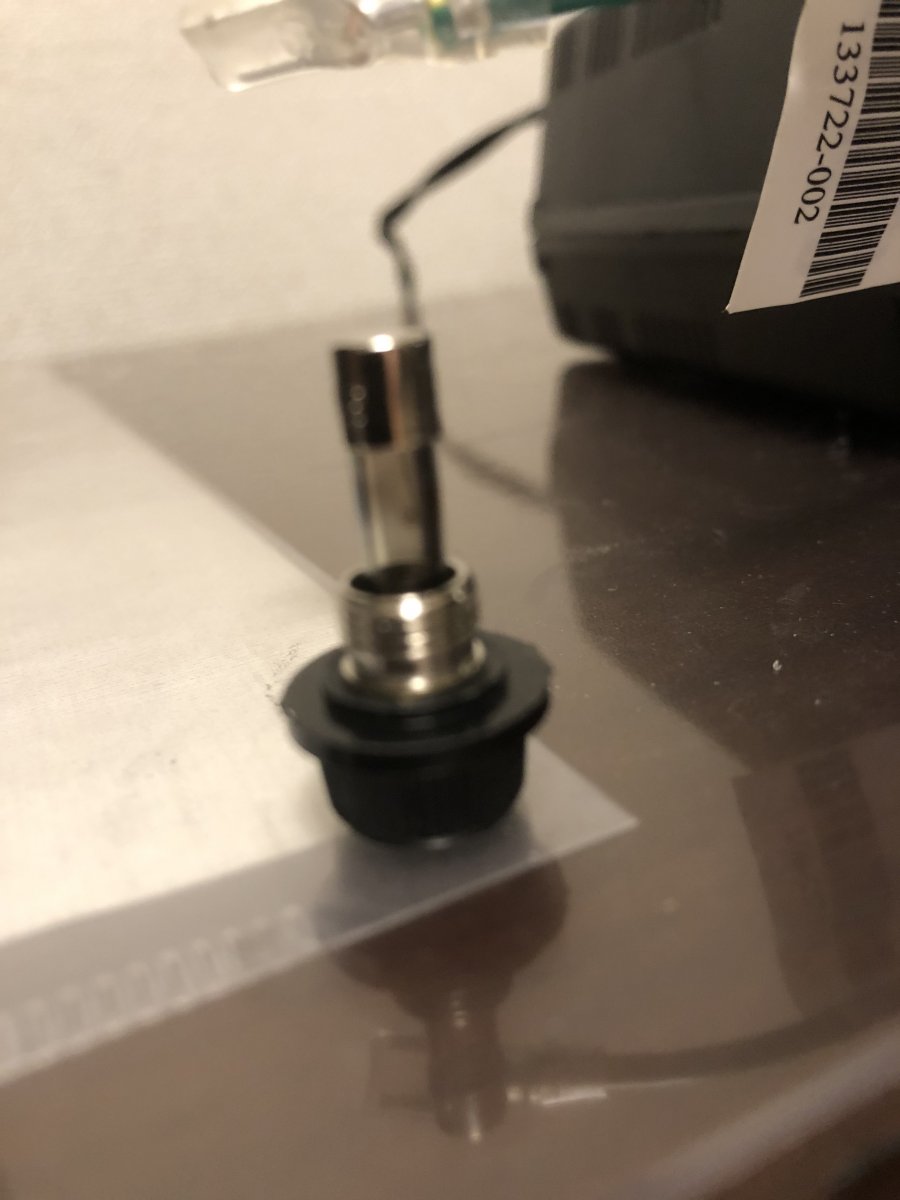 Help would be much appreciated. Thank you everyone.